Last week, I went on a wonderful vacation to my mom's house in Mammoth Lakes.  My daughter and her boyfriend, Brenden, went with me.  (Unfortunately, my husband couldn't make it, mainly because of work, but there's always next time.)  They had just opened the Tioga Pass through Yosemite Park two days before we left, so we lucked out and got to travel through one of my favorite places on Earth.
I thought it would be fun to share a few photos from my trip.  Of course, the kids wanted their picture with the iconic Wooly Mammoth at the Main Lodge.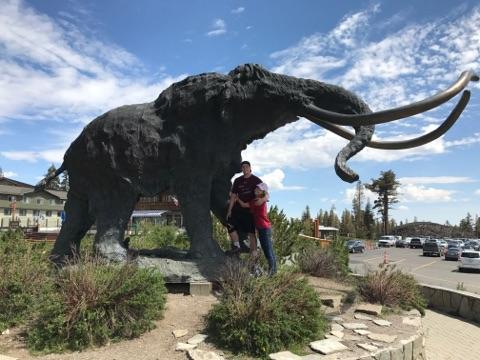 Check out all the snow!  Brenden took this photo on July 5th, and the resort is still open for skiing.  They had over 600″ of snow this Winter!!!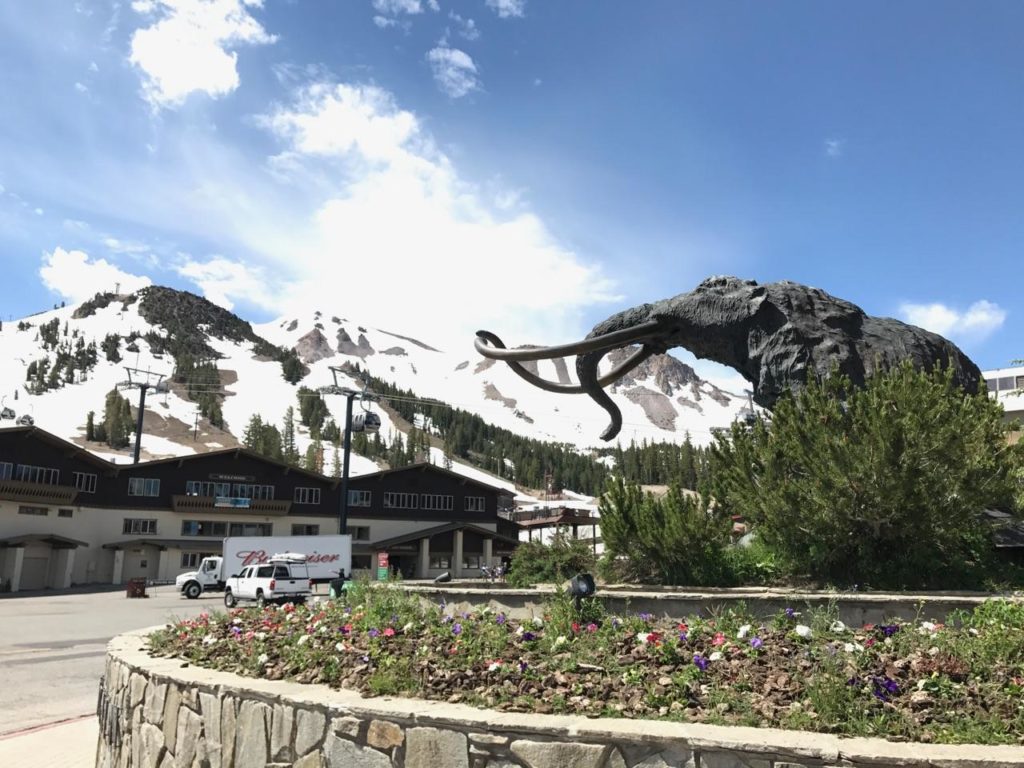 We went on several beautiful hikes.  Here's our happy crew.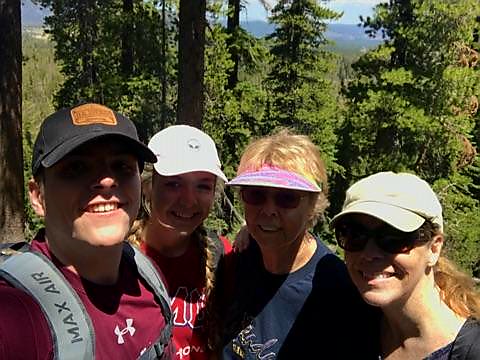 Brenden had never been to Yosemite Valley, so on the way home, we had to take a detour and visit.  One of the first stops was this cute little church where my husband and I got married 27 years ago!!!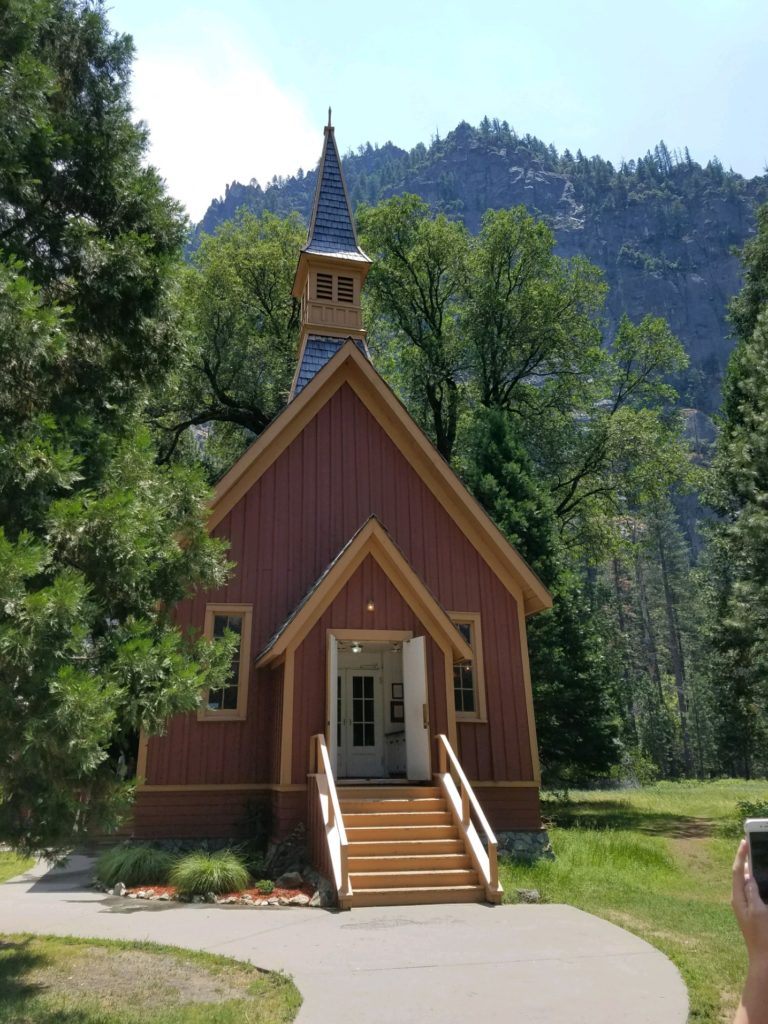 Naturally, we had to hike to several of the falls.  Here's a photo of Lower Yosemite Falls.  It was raging with all the snow melt.  The kids had a great time and plan to return so they can hike to the Upper Falls.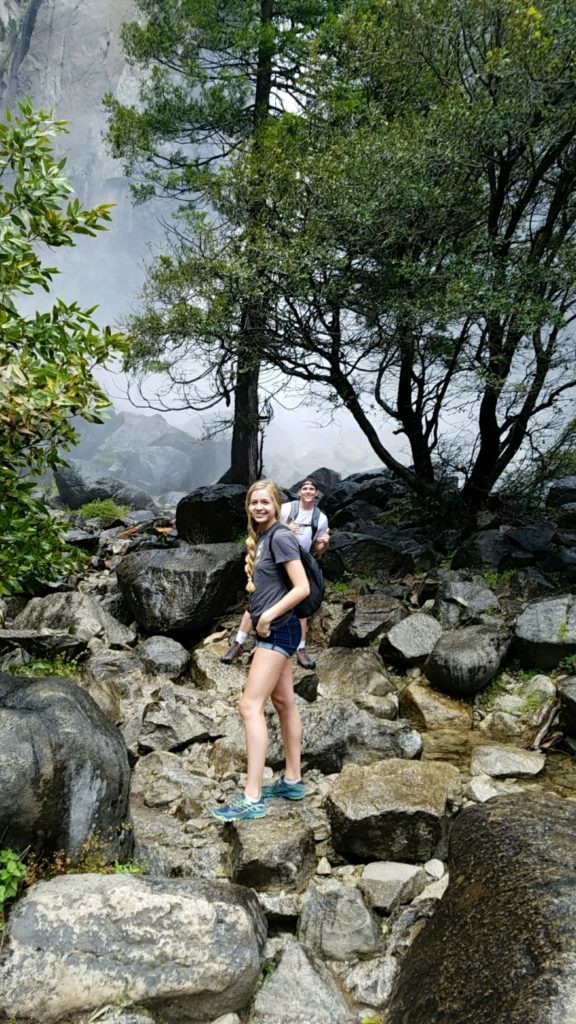 Since I've been busy playing, I haven't had much time for crafting.  (I did spend one day at Mom's watercoloring the front of a card, but I still need to finish it, so you'll have to wait for that one.)  Because I've been busy, it's a great time to share some of the great projects created by the Stampin' By the Sea Team.  This first card was designed by our wonderful leader, Kimberly Van Diepen using the Ribbon of Courage stamp set.  I love the soft colors and gold accents!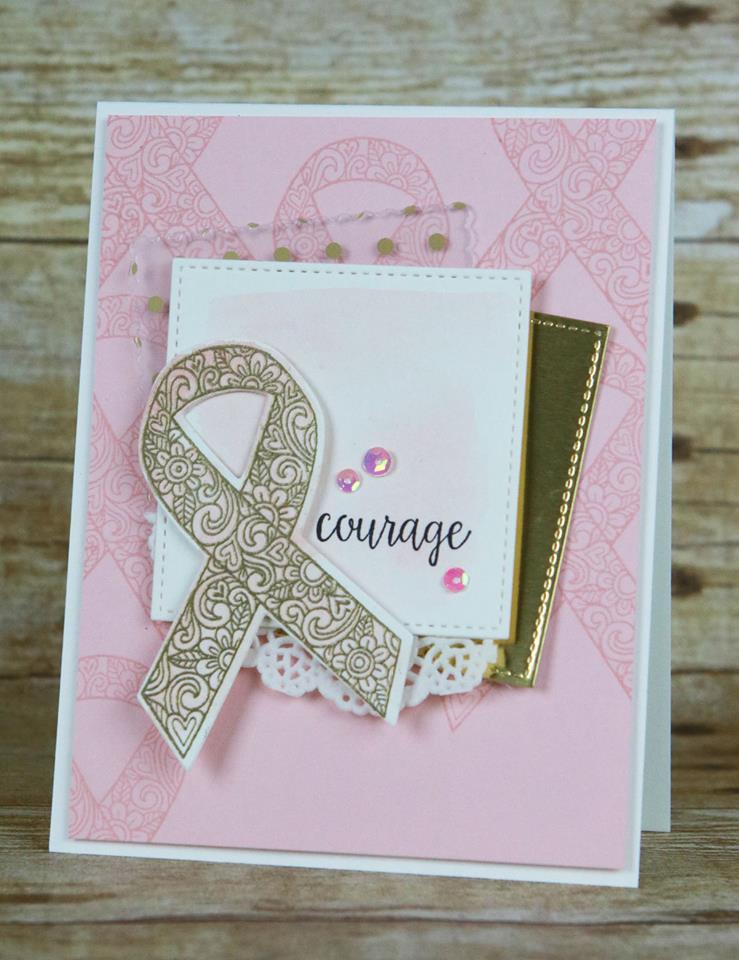 Download a step-by-step tutorial HERE, including a list of all the supplies.
Next, I have a card designed by Cathy Casey using the Colorful Seasons stamp set and coordinating Seasonal Layers Framelits Dies.  Cathy also used soft colors and a beautiful watercolor wash for her background.  I love the way she added ink splatters to the whole card.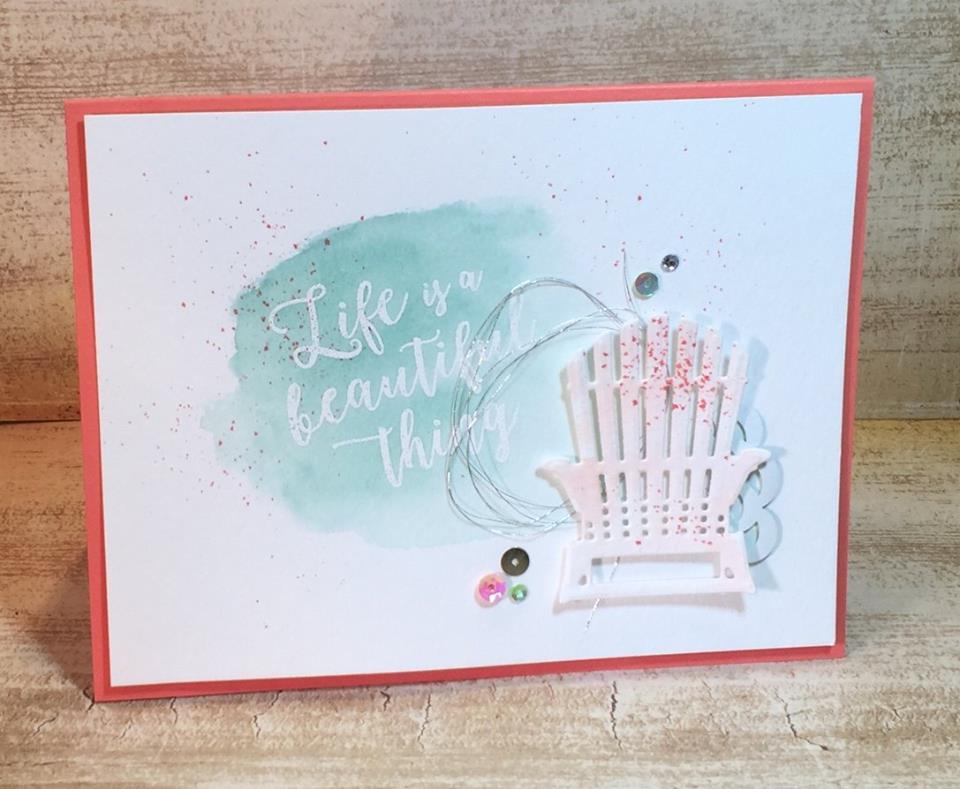 Download the step-by-step tutorial HERE, including a list of all the supplies.
Finally, I have a card designed by Bernice Hallack using the Sunshine Sayings stamp set and Sweet and Sassy Framelits Dies.  I love the simplicity of this card and how beautifully it shows off the pretty Fresh Florals Designer Series Paper.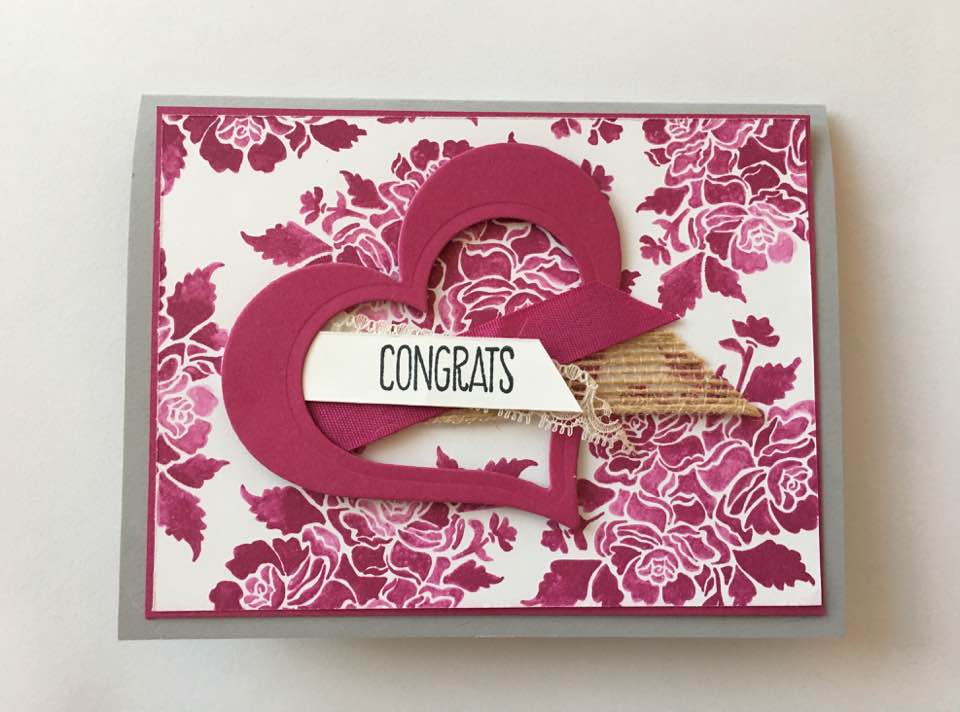 Download the step-by-step tutorial HERE, including a list of all the supplies.
Just as a reminder, you can earn a $5 off coupon each time you spend $50 in July!  Coupon codes will be emailed to you and can be used towards purchases in August.

Be sure to store your coupon codes in a safe place and to use them up in August!!!  Stampin' Up! cannot replace them.
Hope you have a great week.  I'll try to find some time this weekend to create so I have projects to share next week:)