In the past month, I've had to make a few sympathy cards for some good friends.  While it's a sad occasion, I think making handmade cards and writing heartfelt notes inside really help friends know how much you care and wish you could help ease their pain.
One of my favorite Sympathy cards was one I made using past Paper Pumpkin stamps from August and September 2017.  You can see the original HERE.  For today's card, I decided to make a very similar card, but with different colors.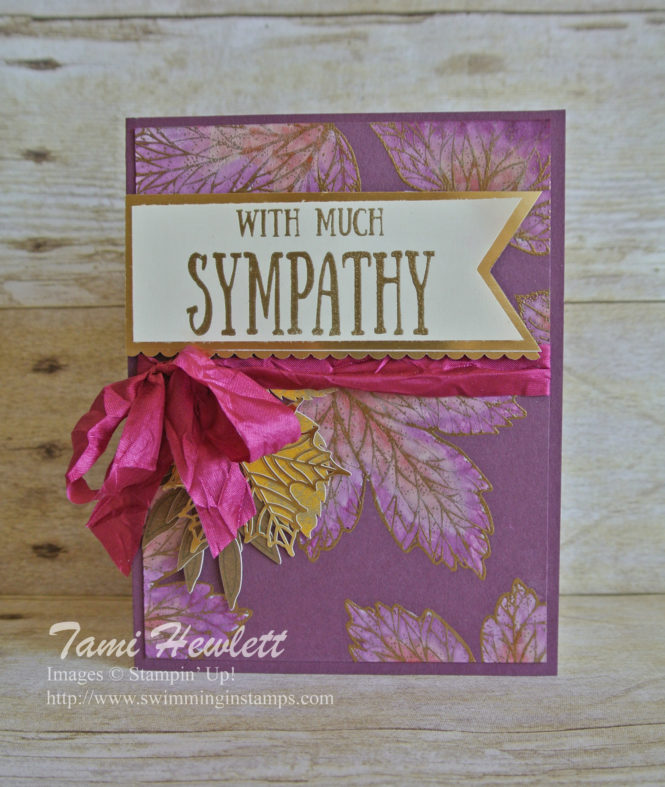 To create this card, I stamped and embossed the large leaf multiple times in gold on Fresh Fig cardstock.  Then, I used my Aqua Painter and some White Craft Refill ink to paint the insides of the leaves white.  Just mix a little water and some ink and paint like normal.  It will take a little extra time for the craft ink to dry.
Once the ink was dry, I went back and painted the leaves with Berry Burst and Tangerine Tango ink.  I squeezed the lids of my ink pads and used the ink pooled in the lids to watercolor.  When using this technique, the top colors will mix a little with the white underneath.  So, you'll need to clean and re-load your brush with more saturated color to get vibrant colors.  I encourage you to play around with this technique.  It's a super fun way to paint lighter colors on top of dark-colored papers.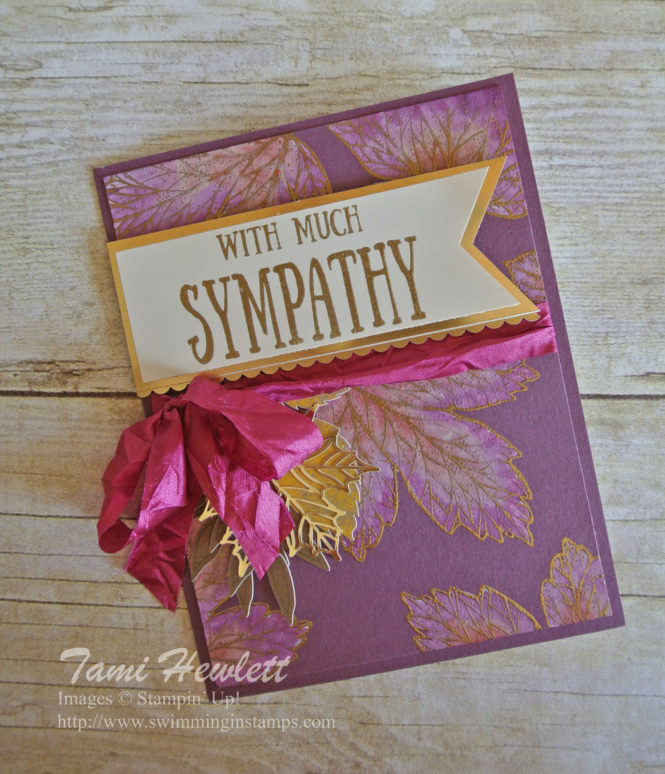 I still had several leaves leftover from the September Paper Pumpkin kit, so I added them as embellishments.
Don't you just love the crinkle ribbon on this card?  It's my favorite ribbon by far!   It's super easy to tie, lays flat for mailing, and it looks gorgeous.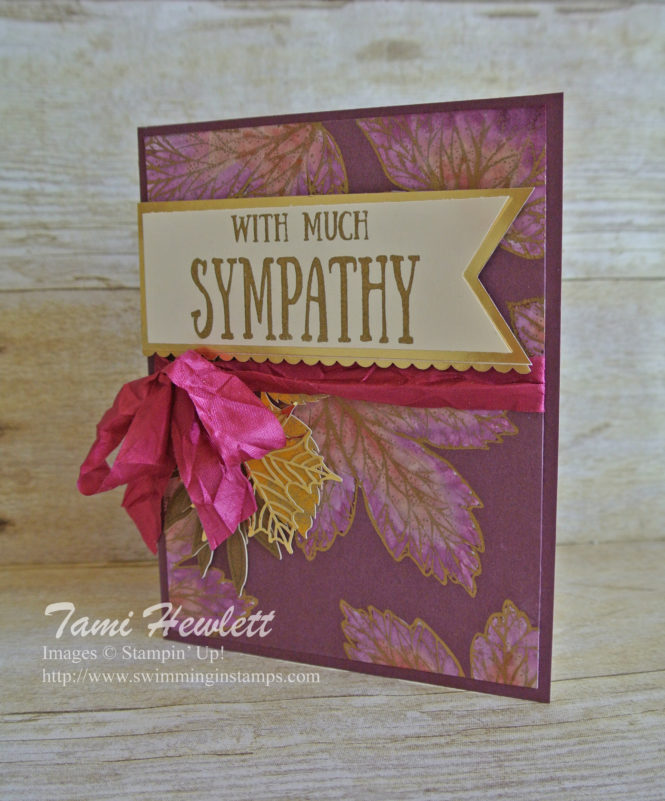 I stamped the sentiment and embossed it in gold and then used a couple punches to create the banner and scallops.  I have to admit, this is definitely one of my favorite cards.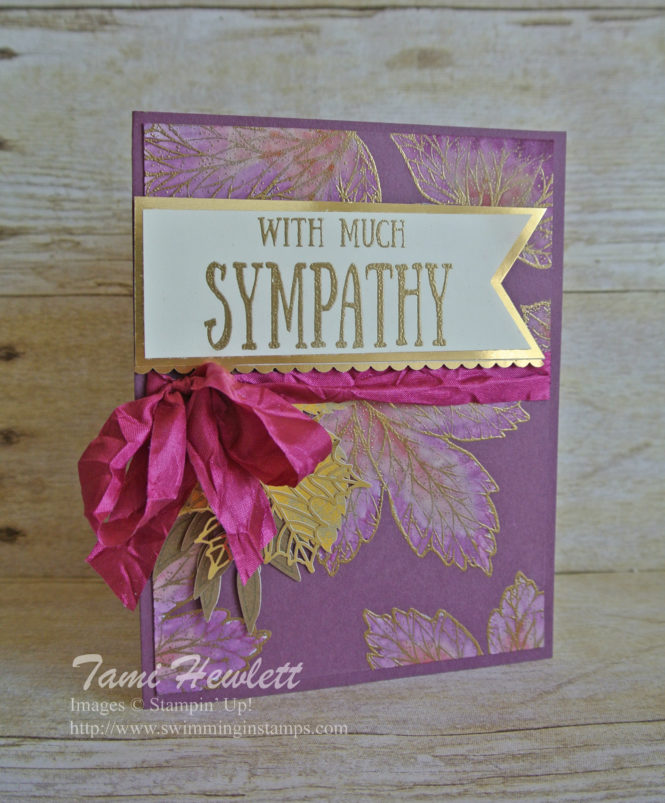 In addition to past Paper Pumpkin stamps, I used the following supplies on my card:
Paper Pumpkin is so much fun.  It's a surprise each month, and for the price ($20 a month), it's a great value.  The projects are designed to be quick and easy for all levels of crafters.  Click
HERE
for more information and
HERE
to subscribe.  Subscribe before November 10th in order to receive the November kit.
Have a great day!