Hello Friends!!!  I know I haven't posted for a while.  About a week ago, I drove to my mom's house for a much needed visit after the holidays.  We had so much fun visiting, hiking, playing cards, crafting, and even going to a local violin concert.  But then I got back, and it's been pretty hectic ever since.  Lots to do with year-end.
I have a few projects to share from my visit, and then lots from this past weekend.  I was whirlwind of activity!!!
This first one features the Cake Soiree stamp set and coordinating Sweet Cake Framelits Dies.  (Buy in a bundle and save 10%!)  When I went to Mom's, I brought a few new stamp sets she wanted to try out, and this was one.  I was so excited to try this bundle out for the first time!  I didn't put a lot of thought into designing this card (I was too distracted having fun with her). but I can see LOTS of possibilities for future.  Both the stamps and framelits have amazing pieces to build cakes, make floral cards, color or emboss … you get it, just lots and lots of options.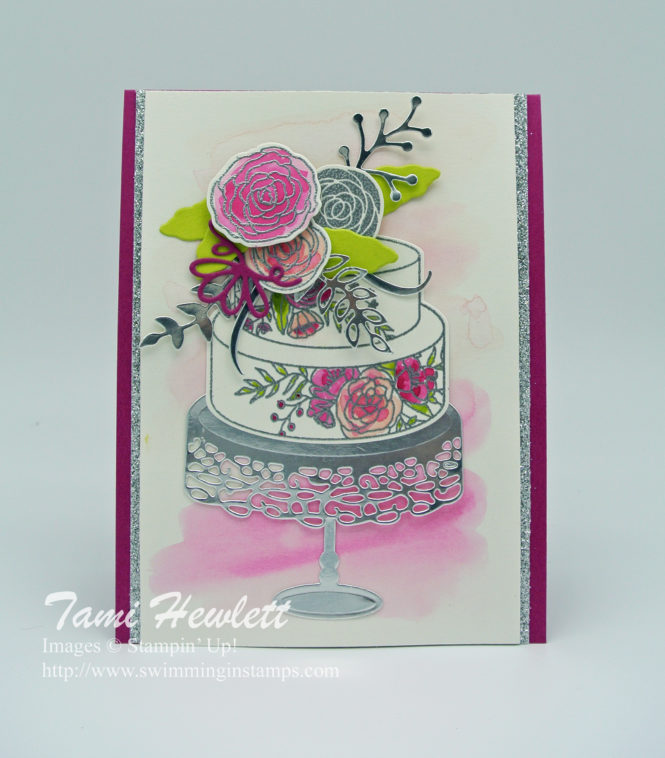 I have lots of birthdays coming up at the beginning of the year, so this bundle is PERFECT!
I used Shimmery White paper for the background and to stamp and silver emboss the cake and flower pieces.  That paper works great for watercoloring.  Just squeeze your ink pad, pool a little ink in the lid (or drop a little refill ink in the lid), and use your Aqua Painter to dip in the ink to watercolor.  For this card, I watercolored with Berry Burst, Powder Pink, and Lemon Lime Twist inks.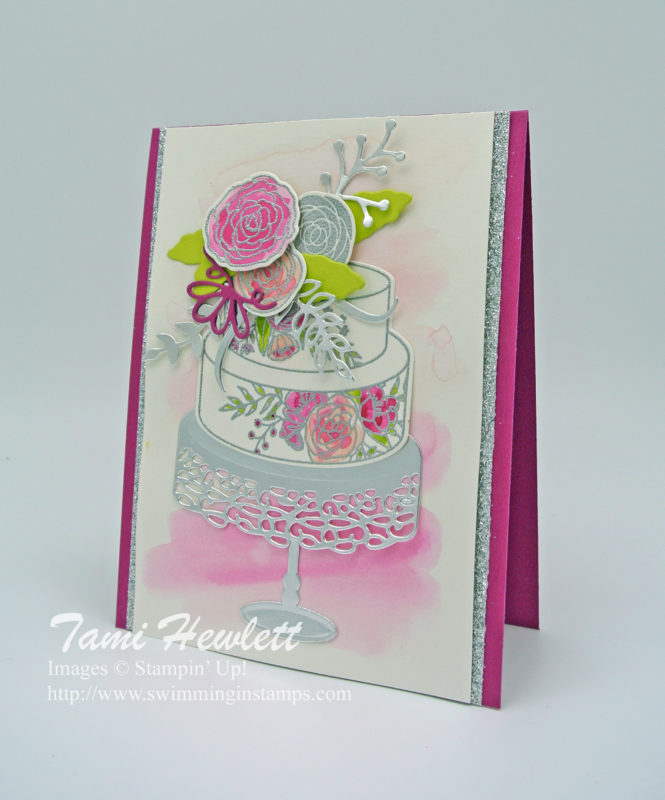 I wanted an elegant looking card, so I decided to accent everything in silver, including silver embossing, silver foil for the die cuts, and silver glimmer paper for the layer.  I really love how it turned out.
Isn't that silver cake stand pretty?  I love the detail, and there's a really pretty tag in that framelit set with the same detail.  So, so beautiful!!!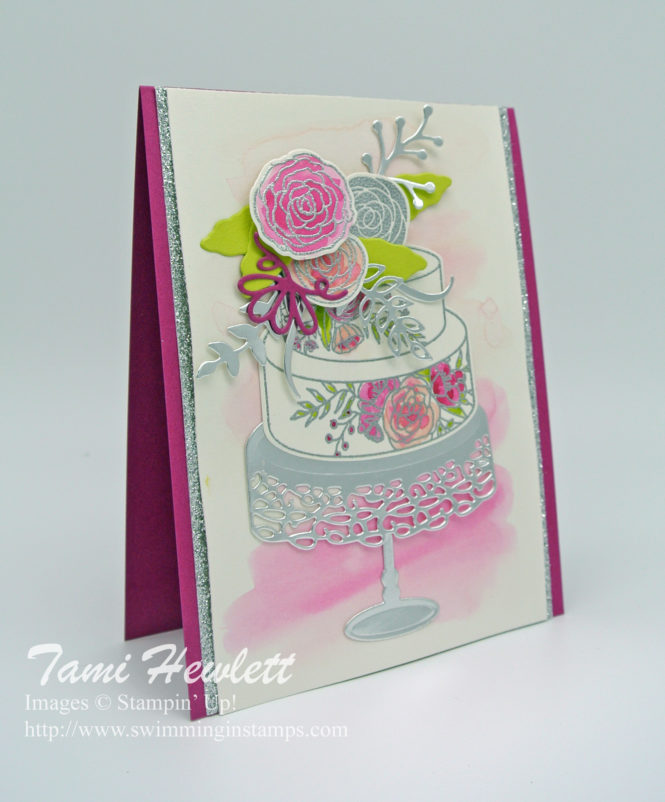 To construct the cake, I cut out all my pieces with the Big Shot, and then I played with placement until I was happy.  I particularly love the Berry Burst bow die cut.  It's just such a pretty element.
I realized when I was done that I didn't even use any of the pretty designer papers, ribbons, and embossing paste that coordinate with this bundle.  Like I said before, there are so many possibilities.  You can check out all the coordinating products on page 12 & 13 of the Occasions catalog.
The other thing I really love about these framelits is that there are multiple dies of some of the pieces.  So, I could cut out two of the same size leaves at a time.  Also, the various detail ferns are all in one larger die cut, so it's real easy to place them on the Magnetic Plate and not have them jump around.  I love how Stampin' Up! works on improving products and helping us save time!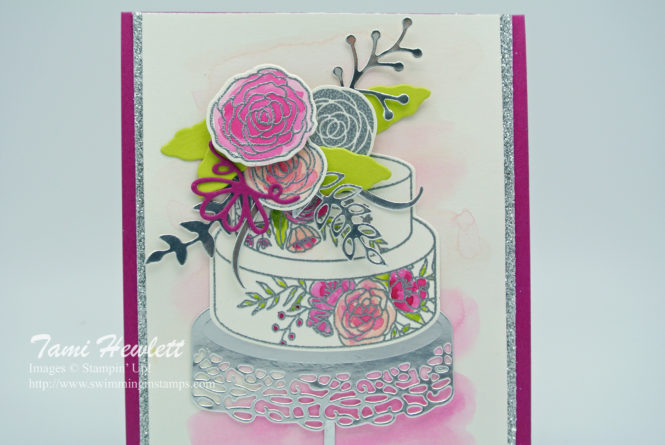 Supplies used on my card:
Check back later this week for more!!!
Have a wonderful and creative week.