My husband and I are going to a wedding for one of his clients soon.  I'm obviously looking forward to the event, but I was also excited to have an opportunity to make a wedding card!  We haven't had many weddings in our family recently, and wedding cards are one of my favorites to make.
This weekend, I wrapped the gift all in silver with lots of glitter and sparkles.  I looks super elegant.  So, I decided to bring a little of the "silver" theme into the card.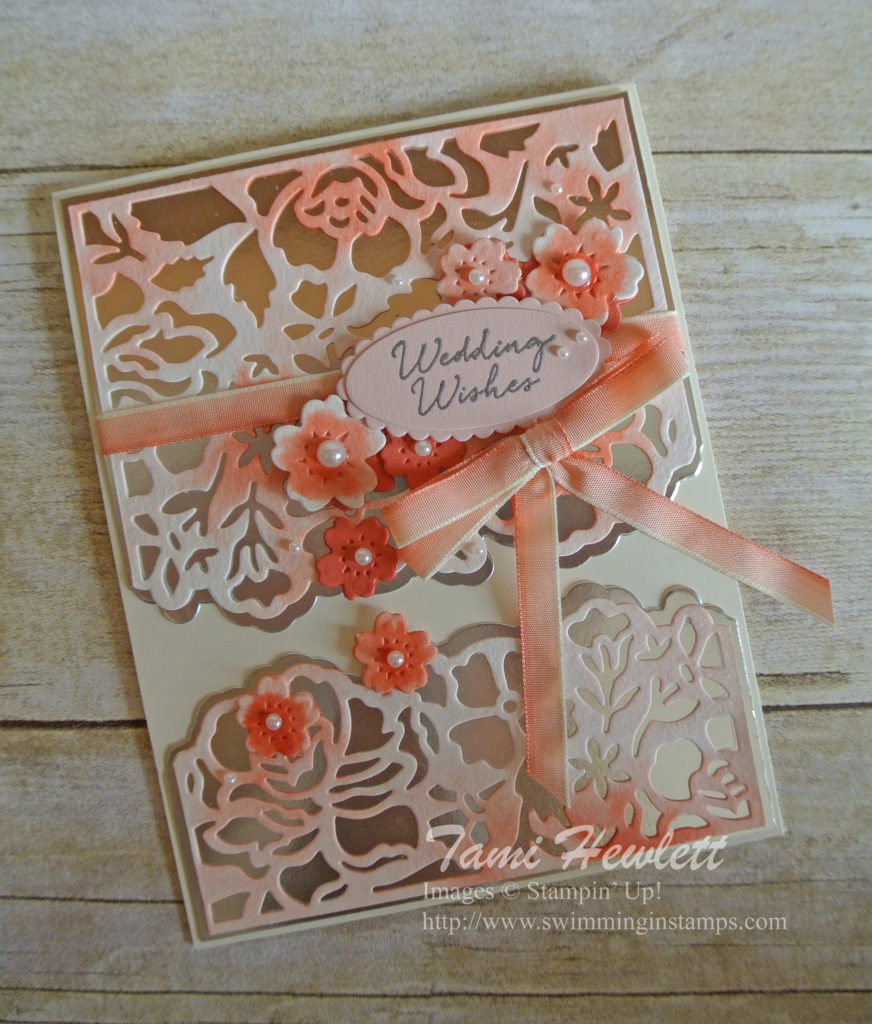 I have a link below to a full step-by-step tutorial on how to re-create this card, so I won't go into too much detail here.  Suffice to say that I wanted to use my new 1/4″ Ombre Ribbon, and so I basically designed this whole card around it!!!  Ha!
When I saw the ombre ribbon in the new Annual Catalog, it went straight to the top of my wish list.  I absolutely LOVE it!!!  It's so soft and pretty and just perfect for a wedding card.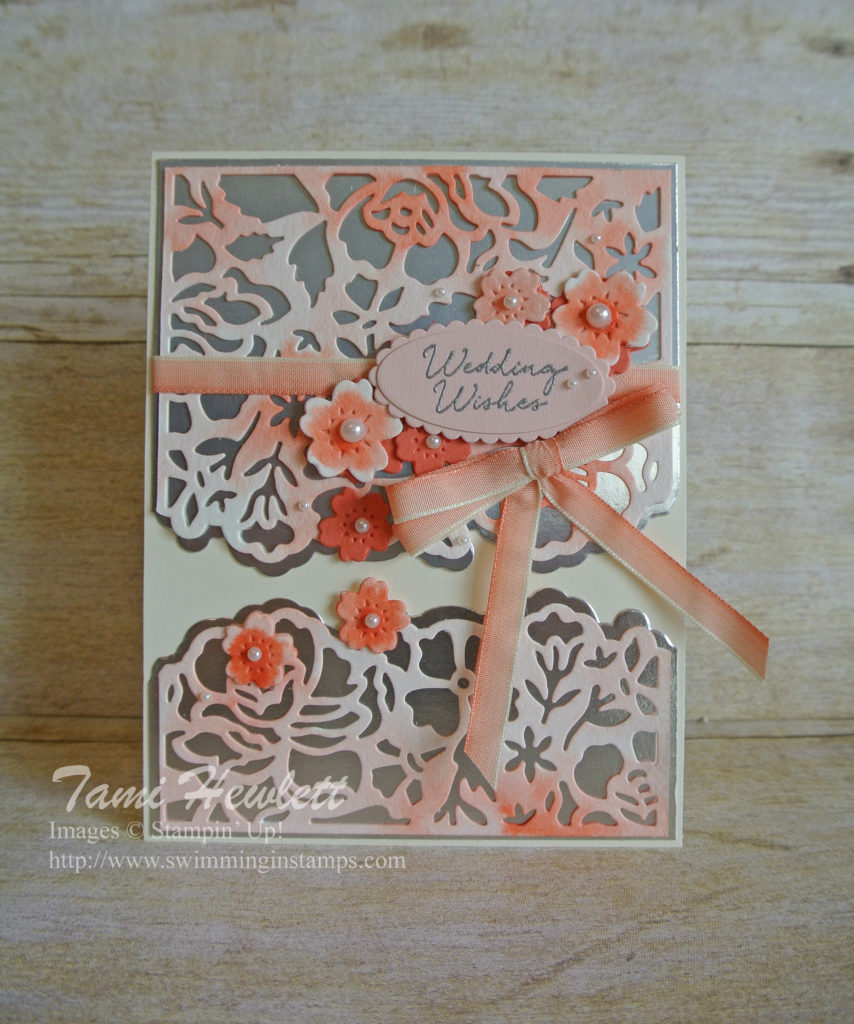 The soft colors of the ribbon reminded me of watercoloring, so that's what I did to coordinate the top layer of the card.  I used the Detailed Floral Thinlits Dies to cut the Watercolor Paper, and then watercolored it with an Aqua Painter in varying shades of Calypso Coral ink.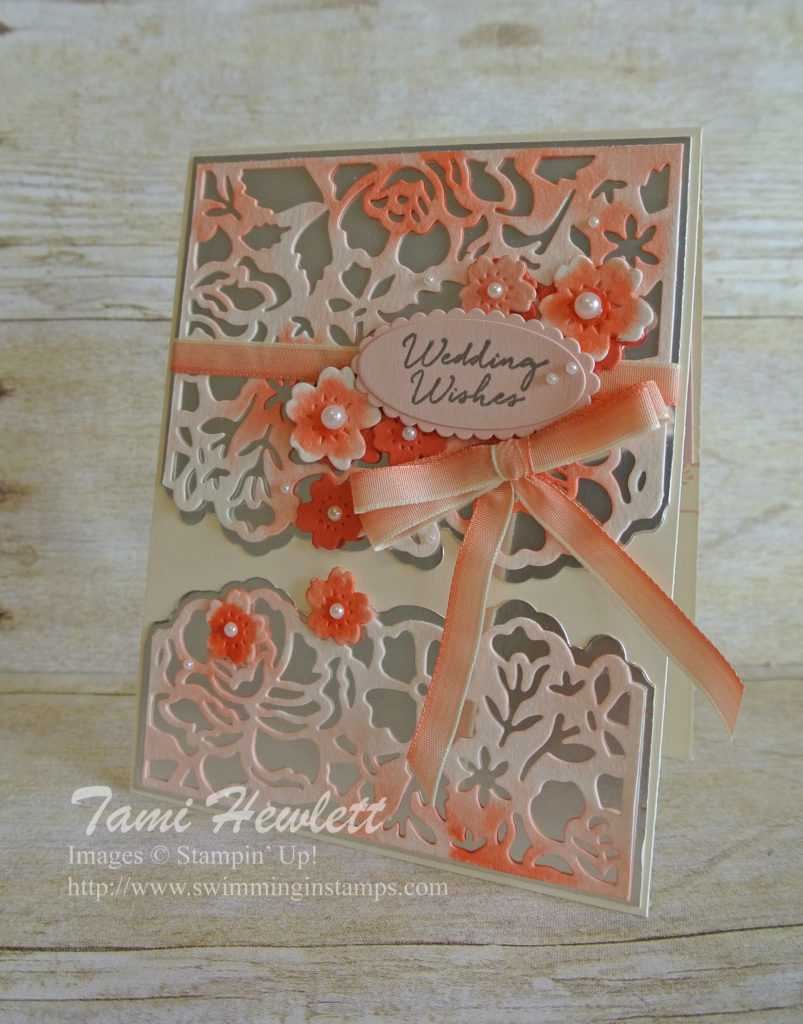 The Detailed Floral Thinlits Dies are really versatile.  You can chose to just cut out the center details, or you can use the edgelit die that comes with the set to cut the ends (as I did on this card.)  I love the fact that Stampin' Up! is doing this more and more often.  It really opens up a lot of possibilities for creativity.
To download a step-by-step tutorial on how to make this card, click HERE.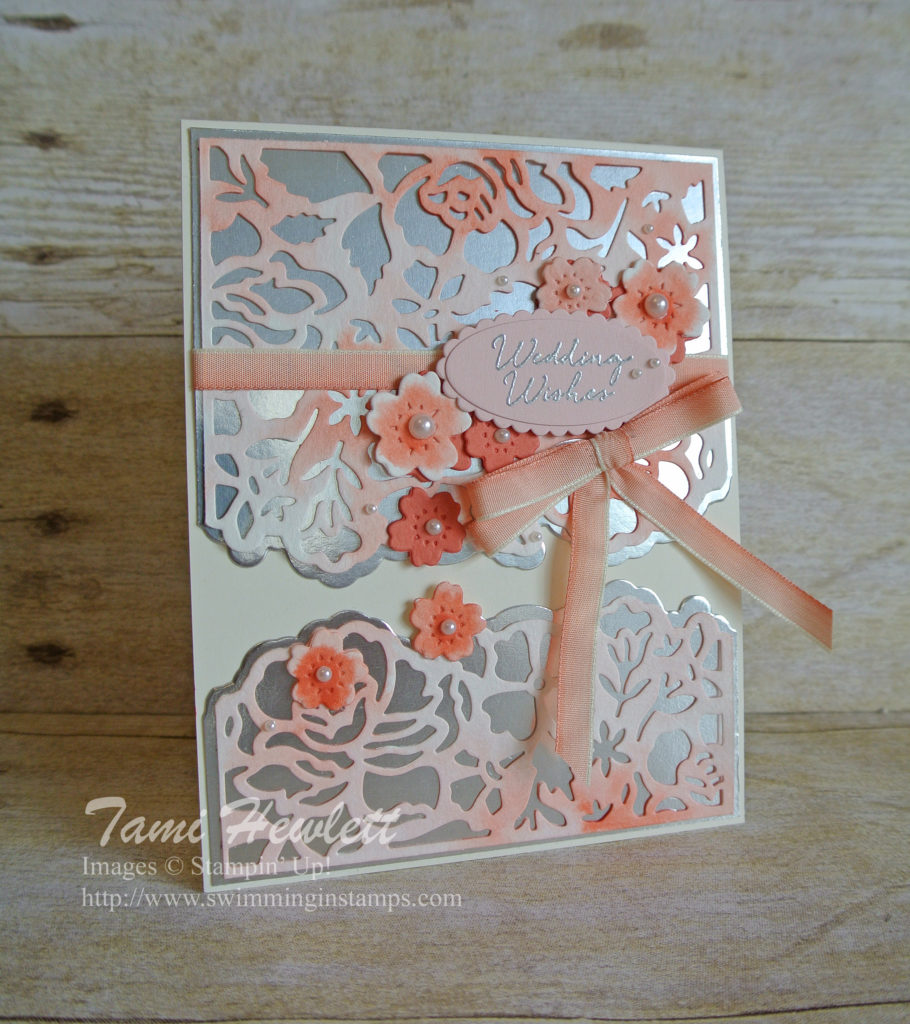 Supplies used on my card: