Stampin' Up! has a new Holiday Catalog that customers can start ordering from on September 1st!
Earlier this month, I was able to place a pre-order, and I've been DYING to play with my new stuff!!!  I finally got a chance this past weekend.  One thing that really caught my eye was the Half Full stamp set.  It has some of the greatest saying (super funny) and lots of both holiday and non-holiday themed stamps to color however you choose.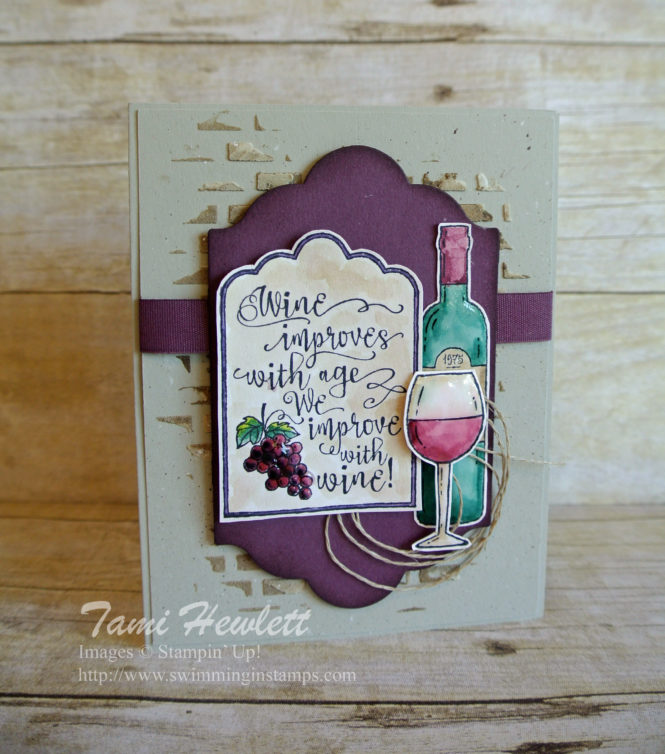 I live in a part of California surrounded by grape vineyards, and I love my glass of wine on the weekends, so this set really hit home.  For this card, I kept things pretty simple.  I stamped with Basic Black Archival ink on Shimmery White Paper and watercolored using an Aqua Painter and my ink pads.  (See colors below.)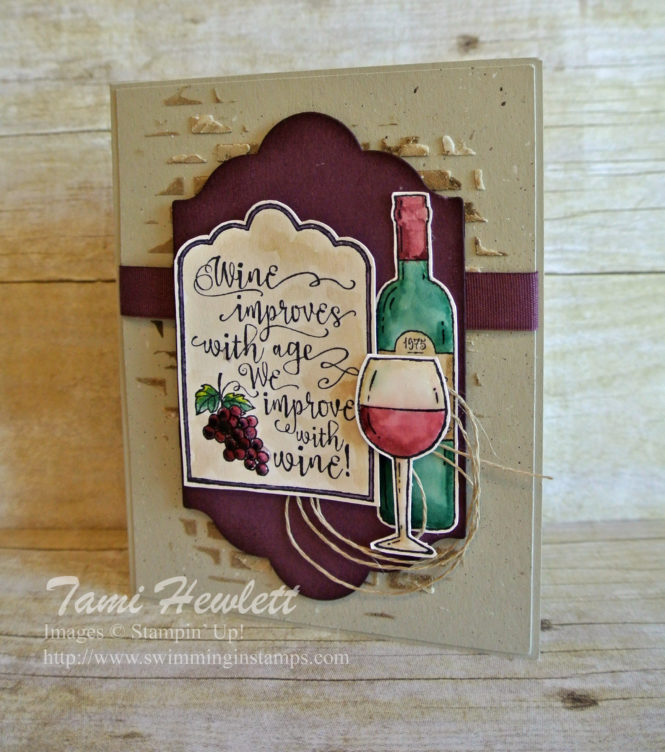 For a little extra shine on the bottle and glass, I added some Fine Tip Glue on top of the painted pieces and let them air dry.
Tip:  My first attempt to paint the background on the sentiment failed, because I used too much water and the Basic Black Archival ink smeared.  On my second attempt, I used a much drier brush and tried not to go over the words too much.  It turned out much better!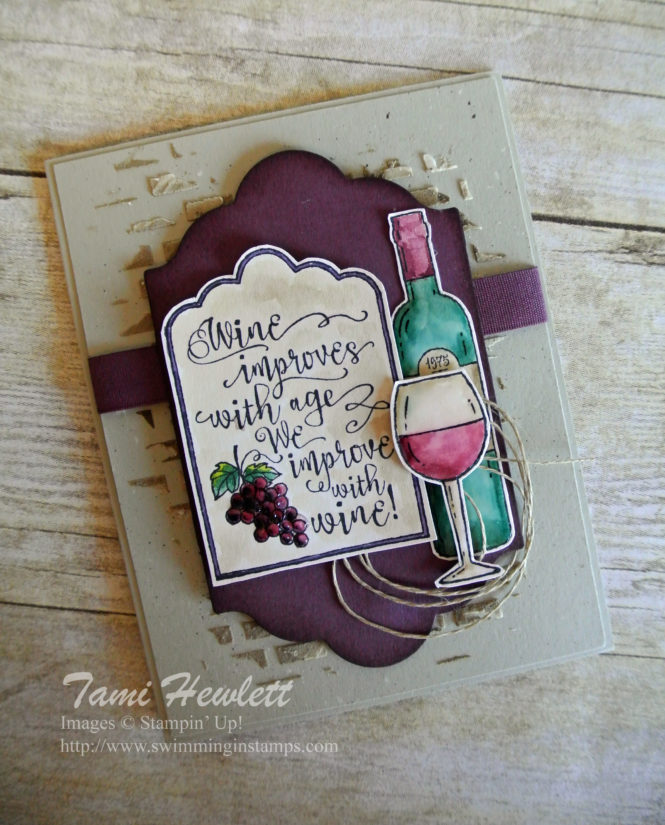 For the background, I used some colored embossing paste to create a used brick wall.  I mixed a drop of Crumb Cake re-inker with the paste for a lighter color and a drop of Soft Suede re-inker for a darker shade.  I learned that if I spread on the darker color first, then layered the lighter color over parts, and finally layered a little white paste over that, I came out with a nice variegated look.
When the paste dried, I splattered some Early Espresso and Craft White ink over the entire background.  I dipped my Aqua Painter in the ink, held it over the paper, and then tapped it with a Bone Folder.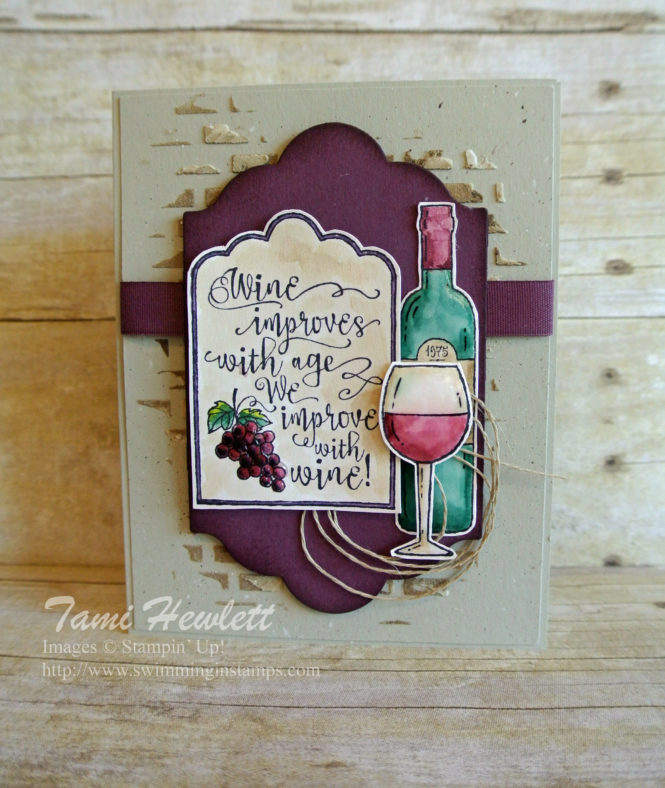 There's a saying on the bottle of wine, which was a little too much for one card.  So, I covered it with the glass.  There is always a way to get what you want:)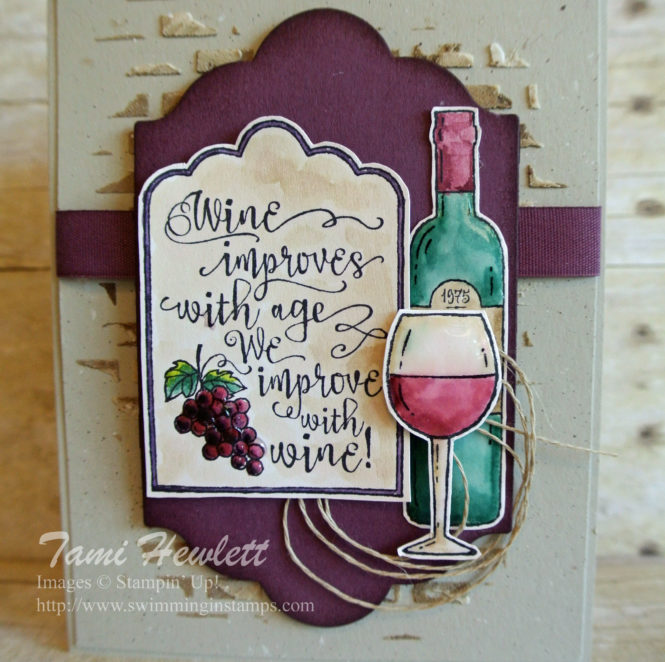 Supplies used on my card:
I will have more posts coming featuring projects from the Holiday Catalog.  So, stay tuned!