This weekend, I made cards for my three nephews for Christmas.  They range in age from 20 to 30 and all live out of town.  So every year I send them money (which is what they want), but I try to design an extra special card so they know how much we love them.
This year, I decided to try out a new bundle from the upcoming Occasions catalog, the Bubble Over stamp set and coordinating Bottles & Bubbles Framelits dies.  This bundle will be available for purchase on January 3, 2018.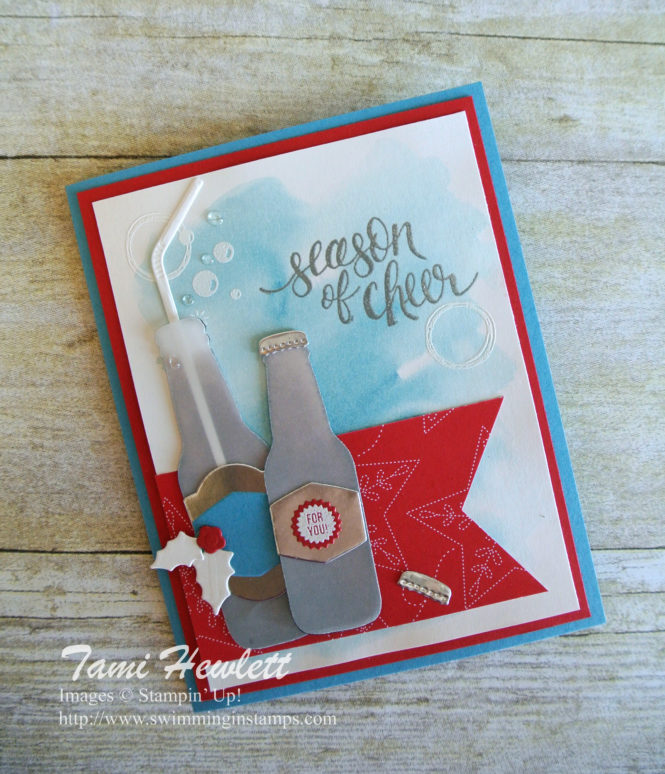 I am in LOVE with this set!!!  There are so many fine details that the possibilities are endless.  There are bottle caps, straws with bendy marks, labels for layering, and bubbles!!!  Plus, what's even better is that the framelits include multiples of certain items, such as the bottle caps, so I can cut out four caps at a time if I want!  Whoever thought of that at Stampin' Up! is a genius!!!!
While this set was not designed for Christmas, it was easy to convert it by using holiday paper and embellishments.  I got inspiration for my color scheme from one of my husband's many T-shirts, this one being Coca Cola themed.  Hey, you never know where you're going to get inspiration .. sometimes it's from the strangest places!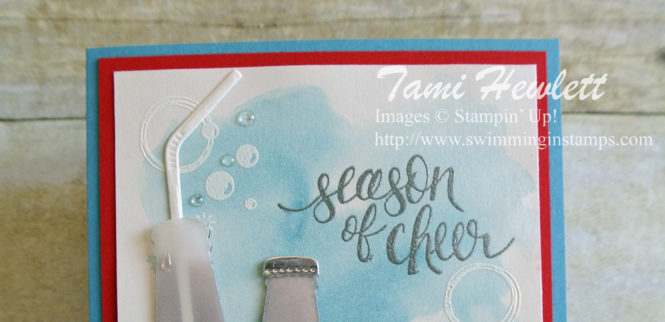 Did you notice the little water droplets and bubbles?  Aren't those the cutest embellishments you've ever seen?!?  Oh my gosh, I LOVE them.  They are also available in the new Occasions catalog, right next to this bundle on page 33.  They come in clear and glitter!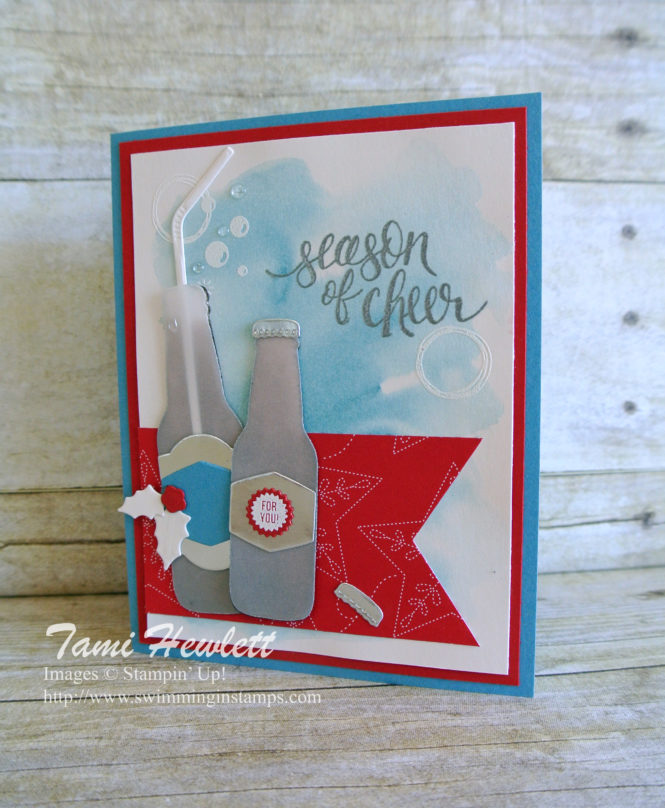 I used Shimmery White Paper on this card, instead of Whisper White, so I could watercolor.  I watercolored the background with Marina Mist ink and the bottles with Early Espresso ink.  For the bottles, I painted darker on the bottom and sides to give the bottles dimension.  Then, I layered vellum on top to make them look frosty.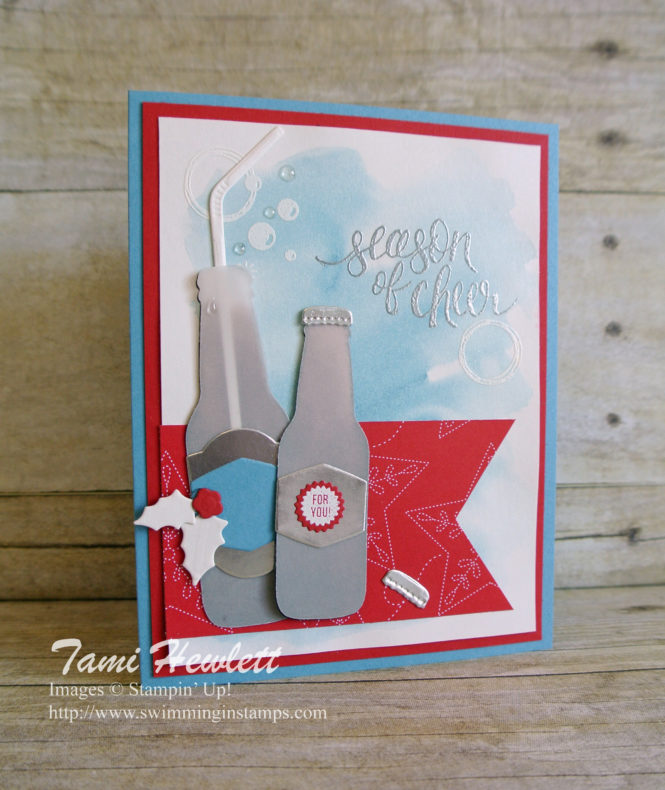 After painting the background wash, I embossed the greeting in silver and bubbles in white.  Tip:  Use an Embossing Buddy in-between watercoloring and embossing to ensure the powder only sticks to the stamped ink.
For a little more holiday flair, I added some holly leaves and berry die cuts from the Quilt Builder Framelits.
I can't wait to use this bundle again.  It will be so fun for birthdays and celebrations!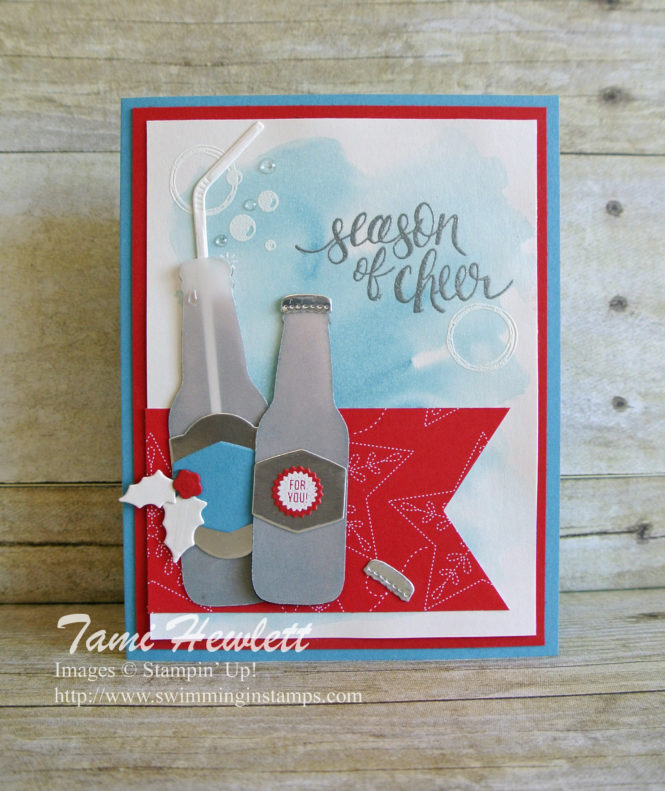 Supplies used on my card:
Wishing you all a Very Merry Christmas!!!