Last week at my mom's house, we had a "craft day" and played with her stamps.  It's so much fun to look at someone else's stash and use goodies I don't own!!!  Believe it or not, my mom has lots of stuff I don't have!!!
First, I have to digress and give a little back story.  Earlier that week, we were walking through the little mall in Mammoth and ran into a watercolor artist I adore named Lady Jill Mueller.  (My husband and I have purchased many of her originals over the years and have them displayed all over our house.)  Lady Jill had just published a "how-to" watercoloring book and was having a signing!  So, we both bought the book, got them signed, and then went home to bury our noses in the wonderful instructions.
Lady Jill's book put me the mood for pen and ink art, so when I saw mom had the Mediterranean Moments stamp set, I knew exactly what I wanted to do for craft day!!!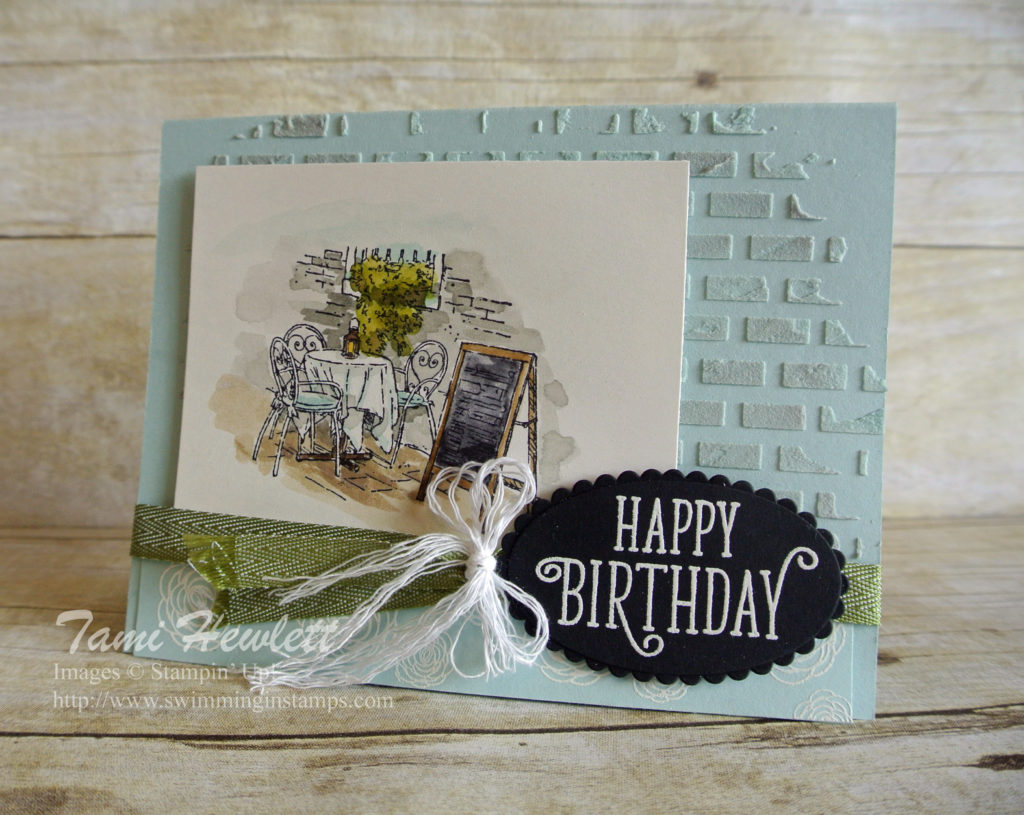 I did all the watercoloring at mom's and then took home that layer to finish at home.  I stamped the image with Basic Black Archival ink on Shimmery White paper.  That way, I got a nice crisp image including all the fine details of this stamp.  Next, I picked my colors.  I made this for my Mother-In-Law who is turning 94 this weekend!!!  She's a beautiful, lovely lady who loves Country French décor.  I picked soft colors (see list below of inks) to paint it, which seem to be her favorites.
To accomplish the actual painting, I was much more aware of layering my watercoloring after reading Lady Jill's book.  I started each section with a light wash, going over once (basic rule according to the book.)  Then, I layered strokes of darker ink.  I was pretty happy with how it turned out!!!  (I think Lady Jill would be too.)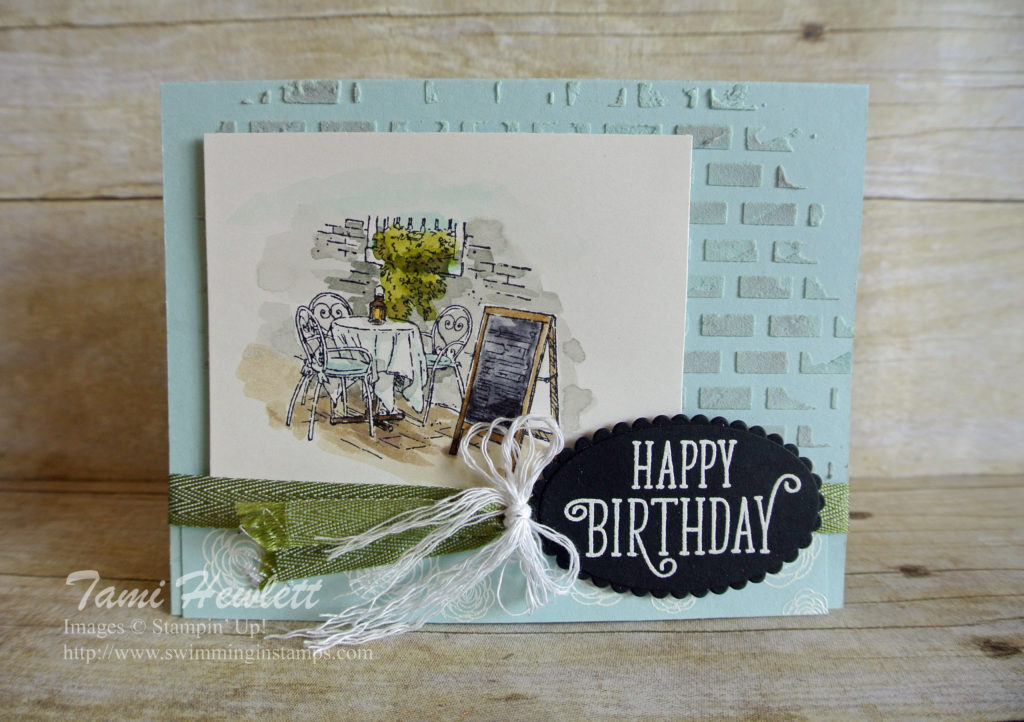 Since the chalkboard was so black next to the other soft colors, I decided to bring that aspect out into the sentiment that I stamped using theHappy Birthday Gorgeous set.  I also continued the bricks into the background with some embossing paste.  I colored some of the paste with a Soft Sky re-inker and some with a Smokey Slate re-inker, and then spread them over the brick mask at random in an effort to make both colors show.
Towards the bottom of the card, I embossed some roses from Happy Birthday Gorgeous in white.  It's subtle but adds a little more of the Country French theme.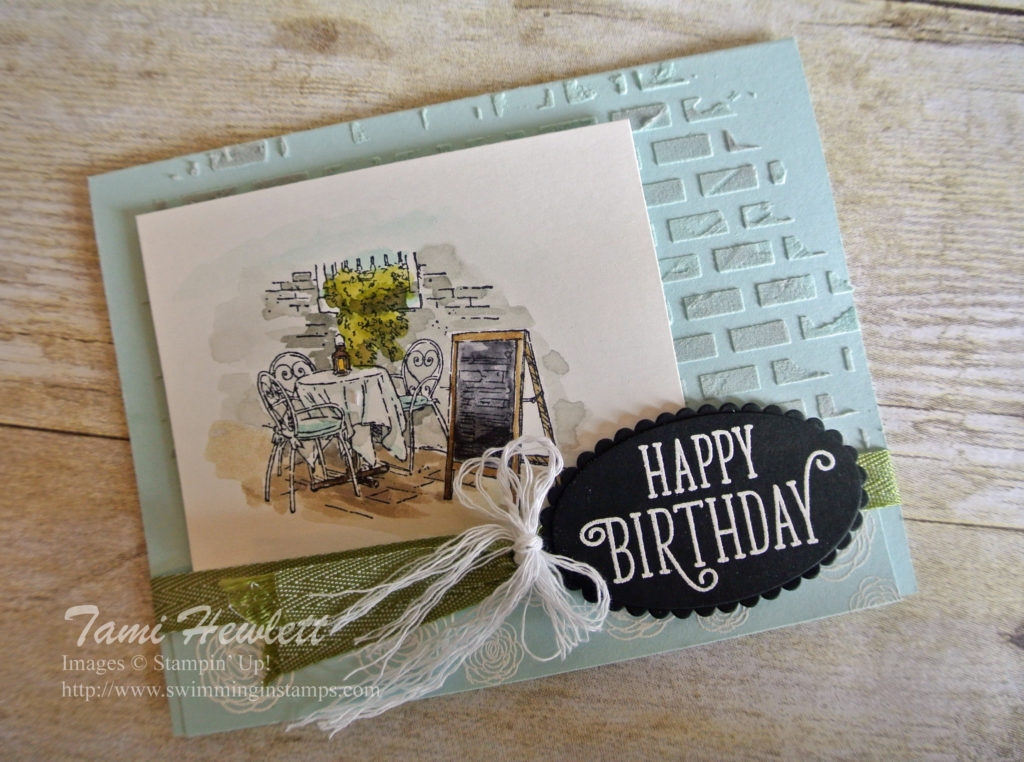 Supplies used on my card:
Of course after all this, I had to buy the stamp set for myself too.  Lol.