This week at the Global Design Project, they have a fabulous color challenge, including Peekaboo Peach, Tangerine Tango, and Lemon Lime Twist!  I absolutely love this combination and it's perfect for Fall cards!!!  To see the challenge, and all the gorgeous cards created by the Design Team and participants, click HERE.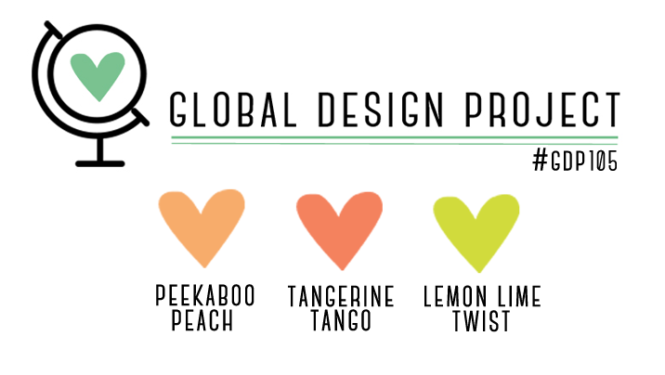 I had a super busy weekend, including wine tasting with my dear friends visiting from Virginia and then a surprise visit by my daughter!!!  She was so sneaky.  She had flown home with her boyfriend to pick up his "new" car and keep him company driving back down to Southern California.  I had no idea.  Then, while my friends and I were wine tasting in Lodi, she called me very innocently and asked which vineyard we were visiting and where we were going next.  Lo and behold, at the next winery, she sneaks up behind us!!!  What a fun surprise!
Because time was limited, I combined two challenges.  One was the Global Design Project color challenge, and the other was to make an alternative Paper Pumpkin project with my September kit.  I'm putting the cart before the horse here, because I know I haven't even written up my September Paper Pumpkin blog post.  But, in order to make the GDP deadline, I had to get this done today!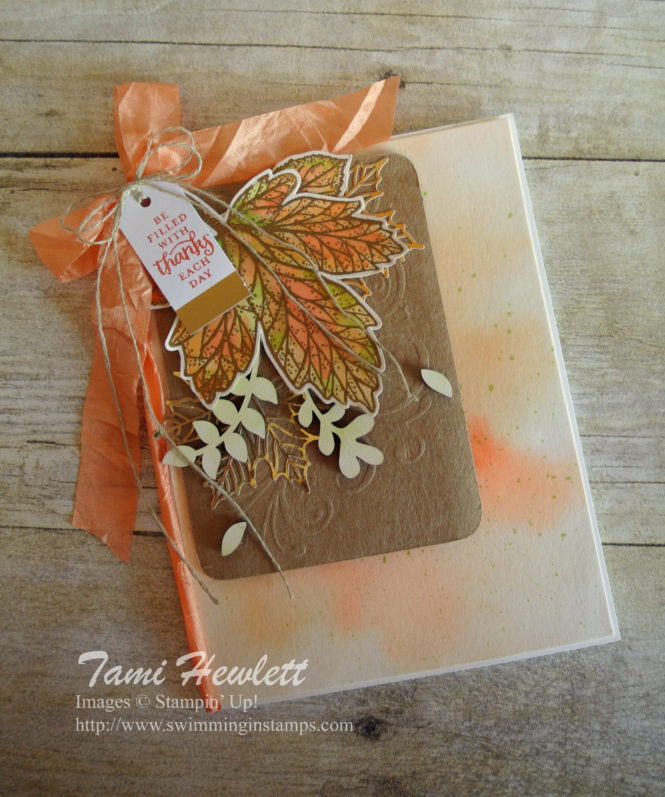 The September Paper Pumpkin kit is called Layered Leaves, and it's SO PRETTY!  I would buy these stamps alone.  Wait until I show you the rest of the kit … later this week.
Anyway, back to my card.  The September Paper Pumpkin stamp set comes with this beautiful large leaf stamp, which I embossed in gold on Shimmery White Paper so I could watercolor it with the challenge colors.  There's a small leaf stamp as well.  The kit also includes pillow boxes pre-embossed with this lovely swirl design.  I cut one of the boxes up to create the background layer.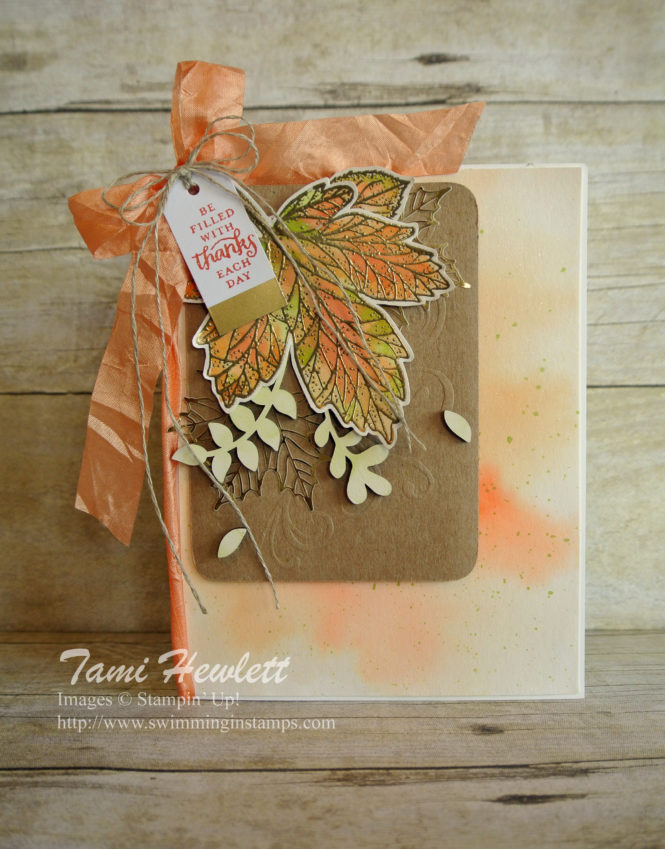 The background also includes a layer of Shimmery White Paper that I watercolored with Peekaboo Peach and Tangerine Tango ink.  I got the paper good and wet, then I squeezed my two ink pads to pool ink in the lids, and then I used an Aqua Painter to add drops of ink and let the ink bleed.  After the paper was thoroughly dry, I dipped my Aqua Painter in some Lemon Lime Twist ink and splattered the entire background.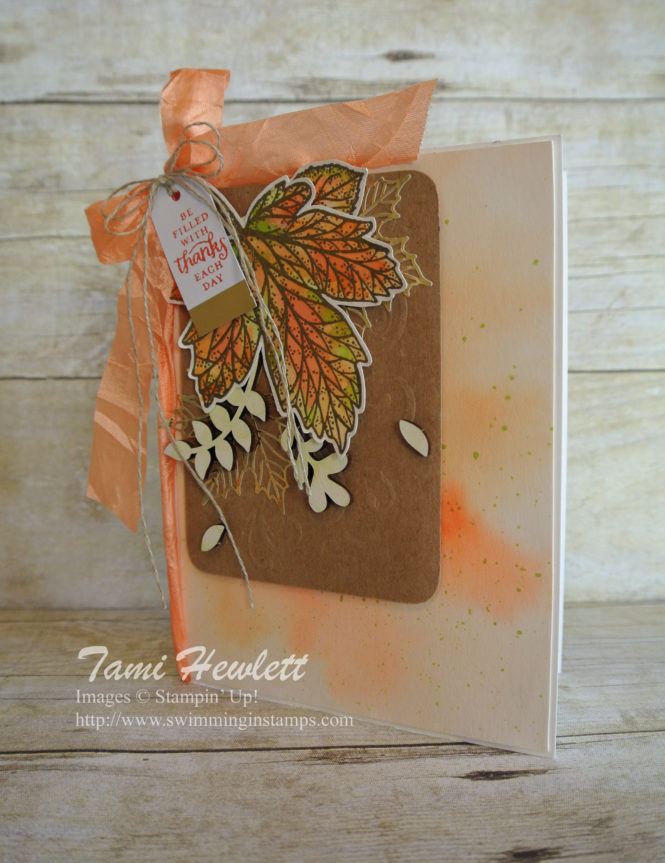 Did you notice the Touches of nature Elements on this card?  I watercolored them too with Lemon Lime Twist ink.  I thought I'd give it a try, and it worked really well!
There are two more elements from the September Paper Pumpkin kit on this card, the small tag with a gold foil border and the die cut gold foil leaves in the background.  This is such a pretty kit!
To finish off my card, I wrapped twisted some 5/8″ Crinkle Seam Binding Ribbon and wrapped it around the side to make a big bow.  Love that ribbon!!!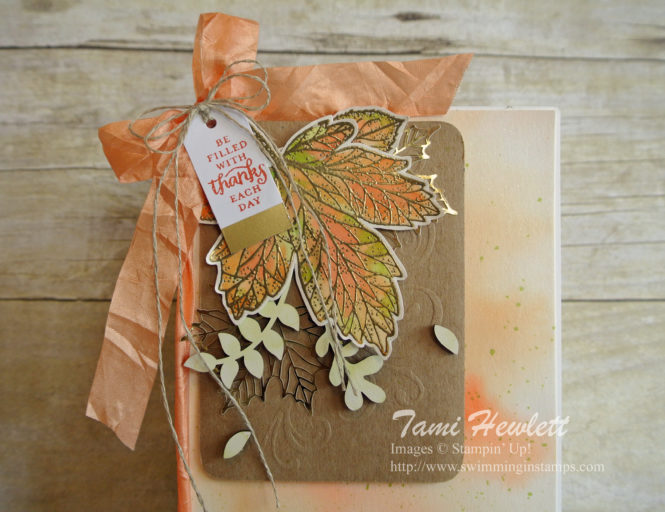 Supplies used on my card:
Stay tuned for my Paper Pumpkin blog post later this week with more alternative ideas.