One of my new favorite stamp sets is Mixed Drinks.  It has so many fun elements to design delicious, "Summery" cards.  What's even better is that I can use this set for both feminine and masculine cards!
We have a friend that is so generous to our kids.  He is constantly showering them with gifts.  Recently, he gave them both money … my son for graduating from college, and my daughter to spend on accessories for her new car.  Someone this thoughtful and generous deserves a seriously special thank you card!!!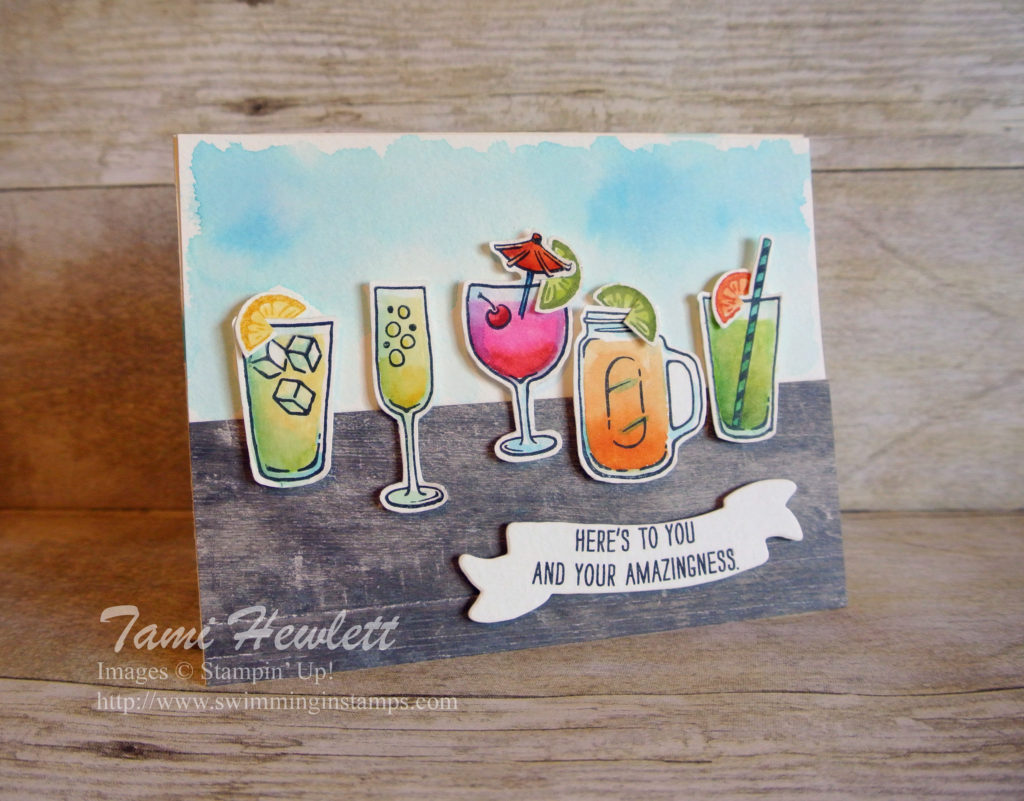 The challenge for me is that our friend is a guy, and I don't have that many supplies for masculine cards.  I seem to always struggle with this.  For ladies, it's no problem, break out the flowers and butterflies.  But, for guys … umm I feel like my cards are frequently boring, and I really didn't want this one to be boring.  I wanted it to look like I put in EFFORT!
Our friend is a bachelor and likes the night life, so I thought this stamp set would work well.  My concept was to design a line of fun, vibrant drinks in bright colors.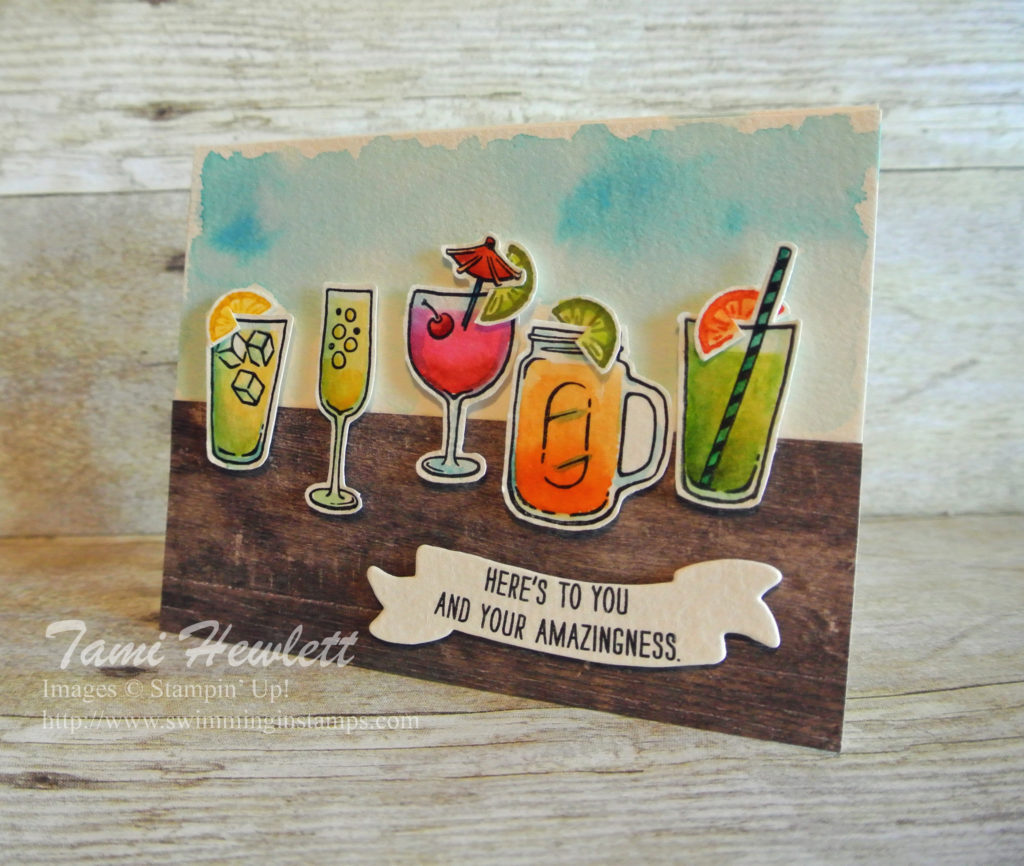 I stamped all the glasses and most of the elements with Basic Black Archival ink on watercolor paper.  I even stamped the sentiment on watercolor paper so it would match.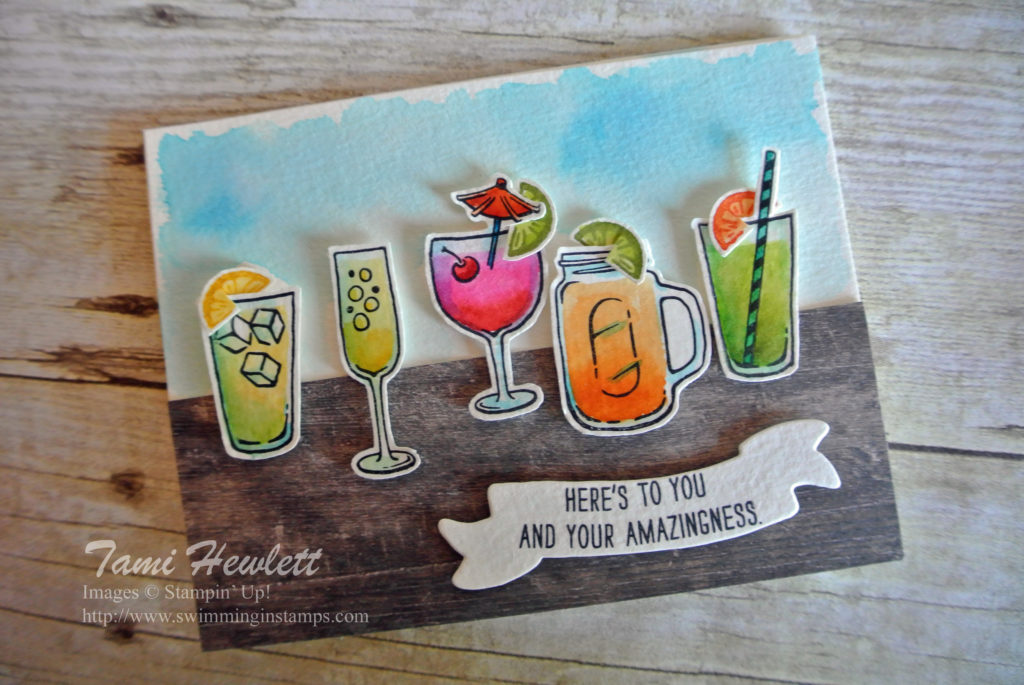 To paint, I mostly chose colors in the Brights family.  That way, I knew everything would coordinate.  I threw in a few other colors, such as Lemon Lime Twist (for obvious reasons) and Crushed Curry for contrast on the lemon.
I used an Aqua Painter for all the watercoloring by squeezing my pads to pool the ink.  Tip:  For drinks, remember that you're painting both the inside contents and the glass itself.  So, first I painted the contents leaving a border where the thickness of the glass exists.  Then, I used Pacific Point ink to paint the glasses themselves going all the way out to the edges.
Lastly, the upper section of the background is also watercolor paper.  I used Pacific Point ink to paint a watercolor wash there.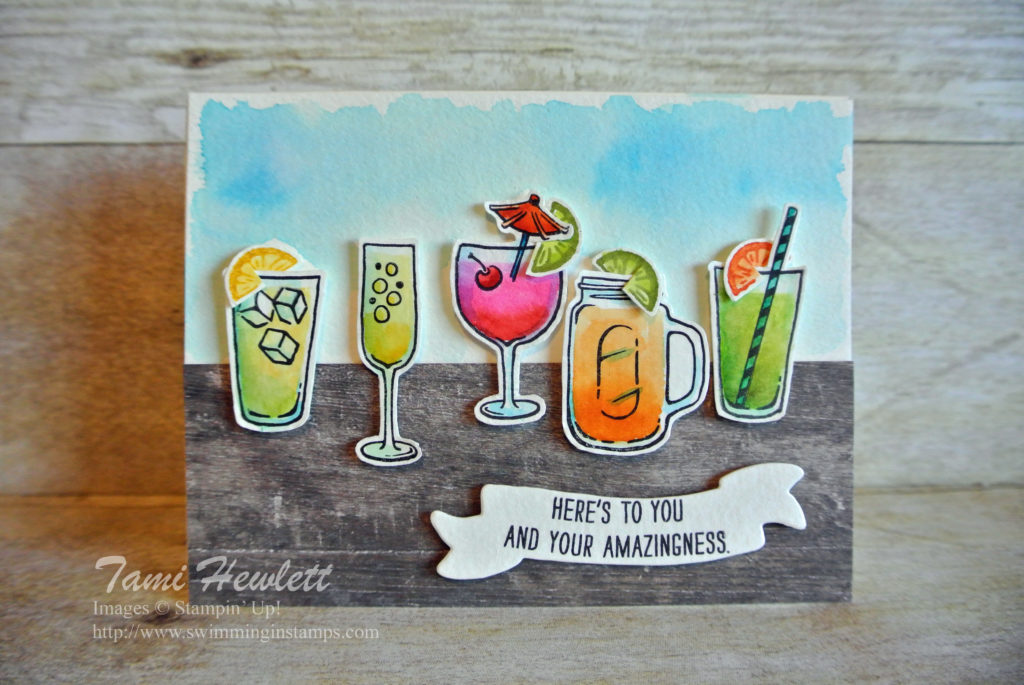 Supplies used on my card:
Cheers and have a great week!