My Brother-In-Law is celebrating his birthday this week, and he's a really great guy, so I wanted to make an extra special card for him.  He lives in Southern California and enjoys relaxing (like all of us!)  So, I thought why not create a beach themed card for him?
I love the lounge chairs from the Colorful Seasons stamp set and thought they would make a great centerpiece for this card.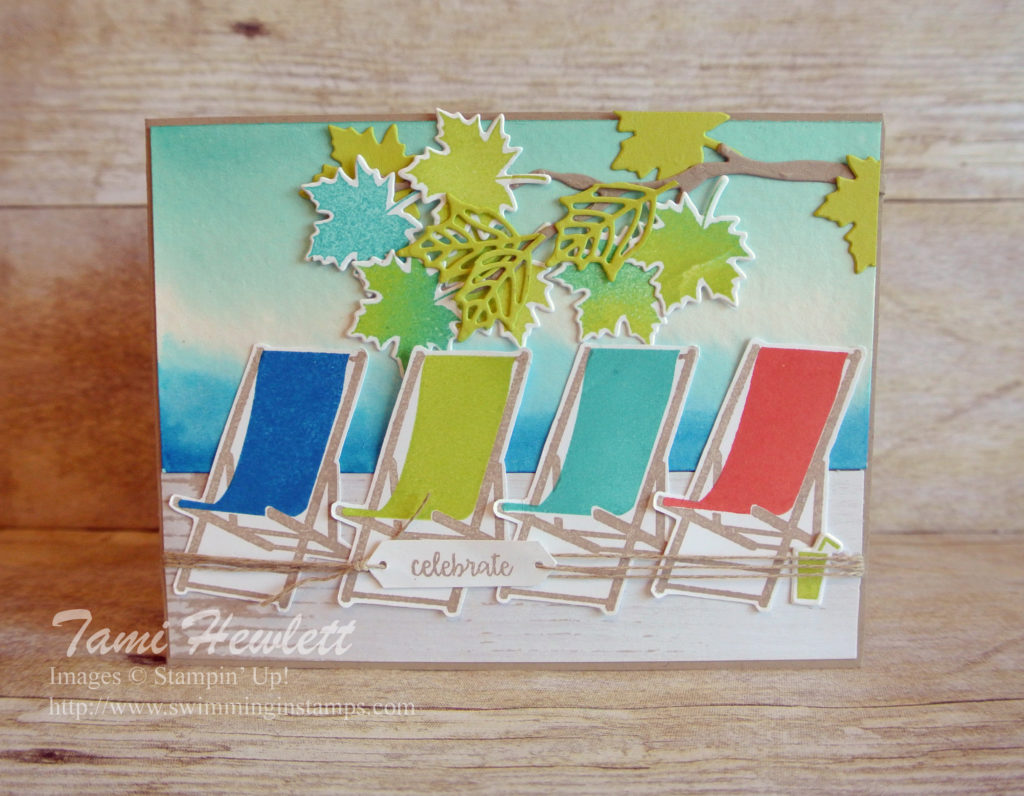 My inspiration came from a card I saw on Pinterest with a row of lounge chairs.  I picked four bright colors for the chairs (Pacific Point, Lemon Lime Twist, Bermuda Bay, and Calypso Coral) and then keep the rest of the card light and airy with a few neutrals (Crumb Cake and Whisper White).
I stamped the lounge chairs on Whisper White cardstock and cut them out by hand.  (The drink has a coordinating thinlit die.)  With just a little practice, I realized it was quite easy to line up the sling stamp with the rest of the chair.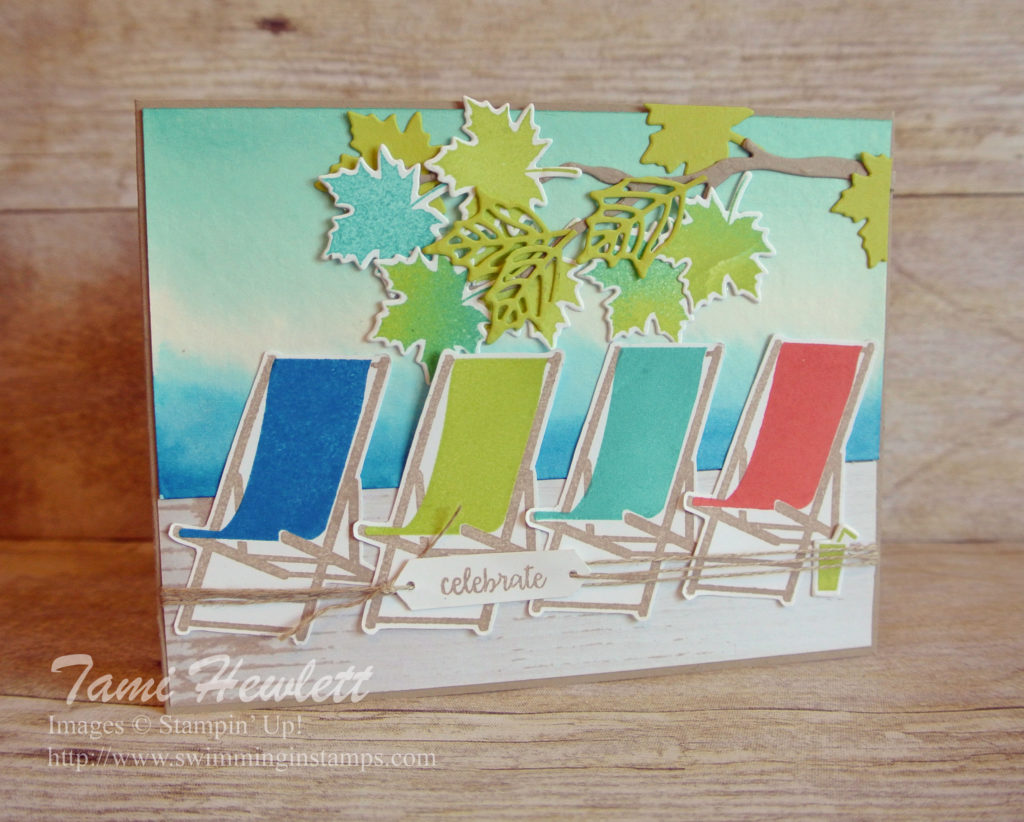 I used some Wood Textures Designer Series Paper (DSP) for the bottom portion of the card.  (My favorite DSP!!!)  Then for the ocean and sky, I used watercolor paper and painted a quick wash with my Aqua Painters using Pacific Point and Bermuda Bay ink.  To do this, first I painted the entire paper with clear water.  Then, starting at the bottom edge, I applied Pacific Point ink and blended up.  Then before the paper dried, I applied Bermuda Bay ink to the top edge and blended down.  You get the best effects by limiting the number of times you go back and forth over the same area.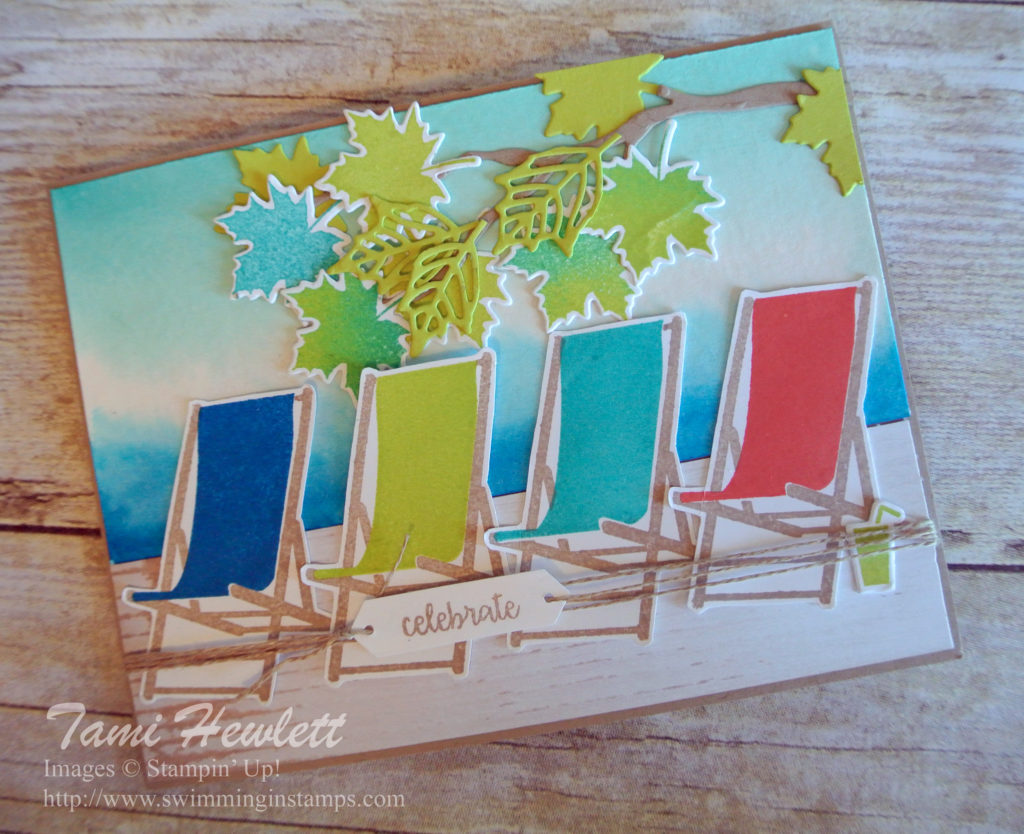 For the leaves, I cut some out of Lemon Lime Twist cardstock.  I even cut out one big detailed leaf and then trimmed it down to three smaller leaves.
I also stamped several leaves using Lemon Lime Twist and Bermuda Bay ink.  For some, I used a sponge to add both colors.  Then, I cut them all out with the coordinating thinlits dies.  Tip:  For some leaves, adhere them under the branch so they look like they are growing from the other side.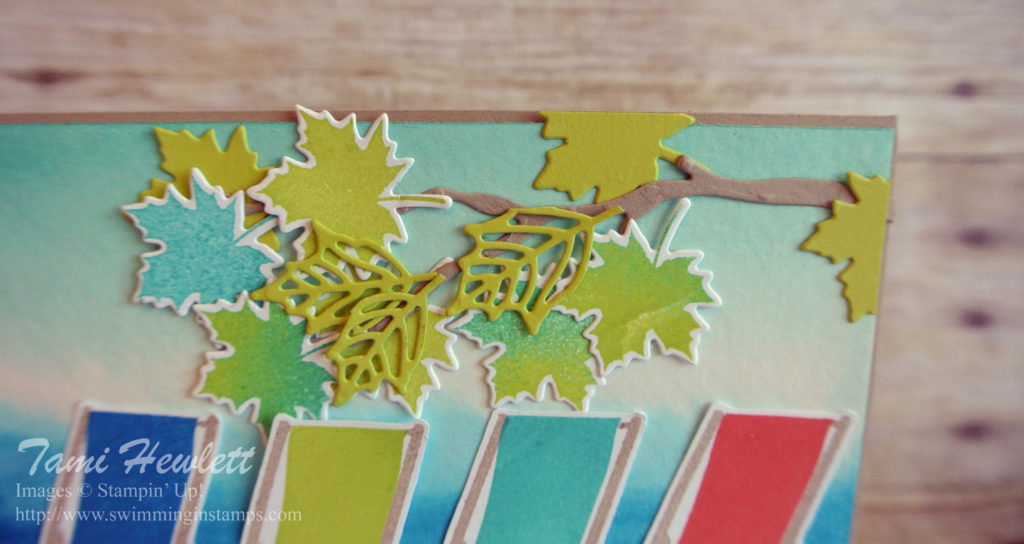 You might notice that my label is smaller than the Classic Label Punch.  To do this, I punched out one side, then attached my label to a scrap piece of paper, so I could put it in the punch again and punch out the other side, as shown below.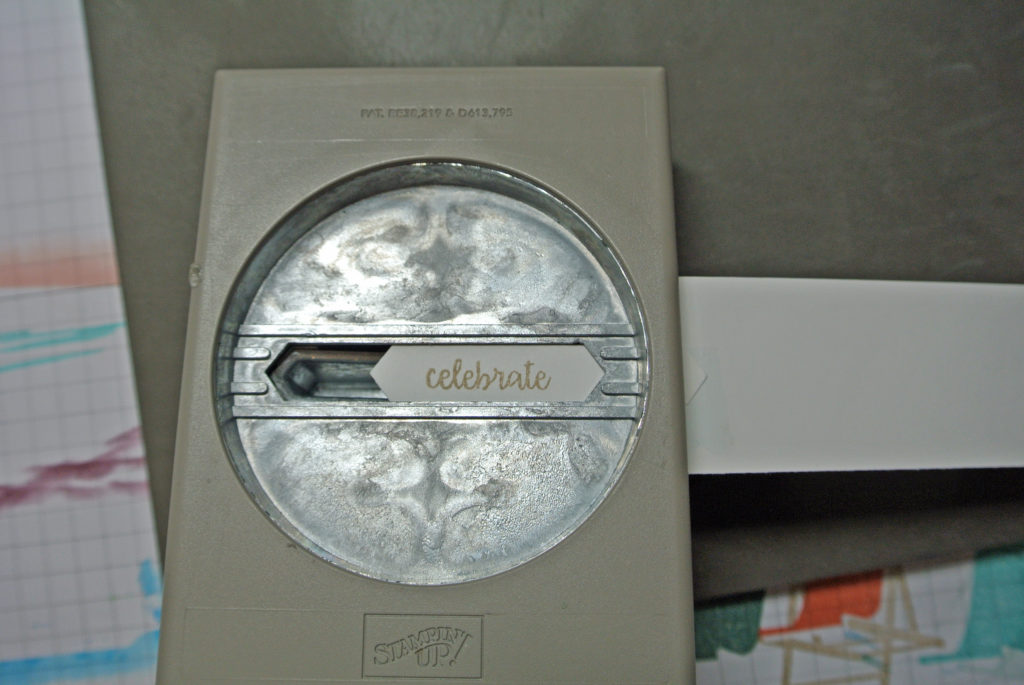 I added a few small holes to the label and wrapped it around with some Linen Thread.  Linen Thread coordinates with Crumb Cake so well, and I think it adds to the "beachy" theme of the whole card.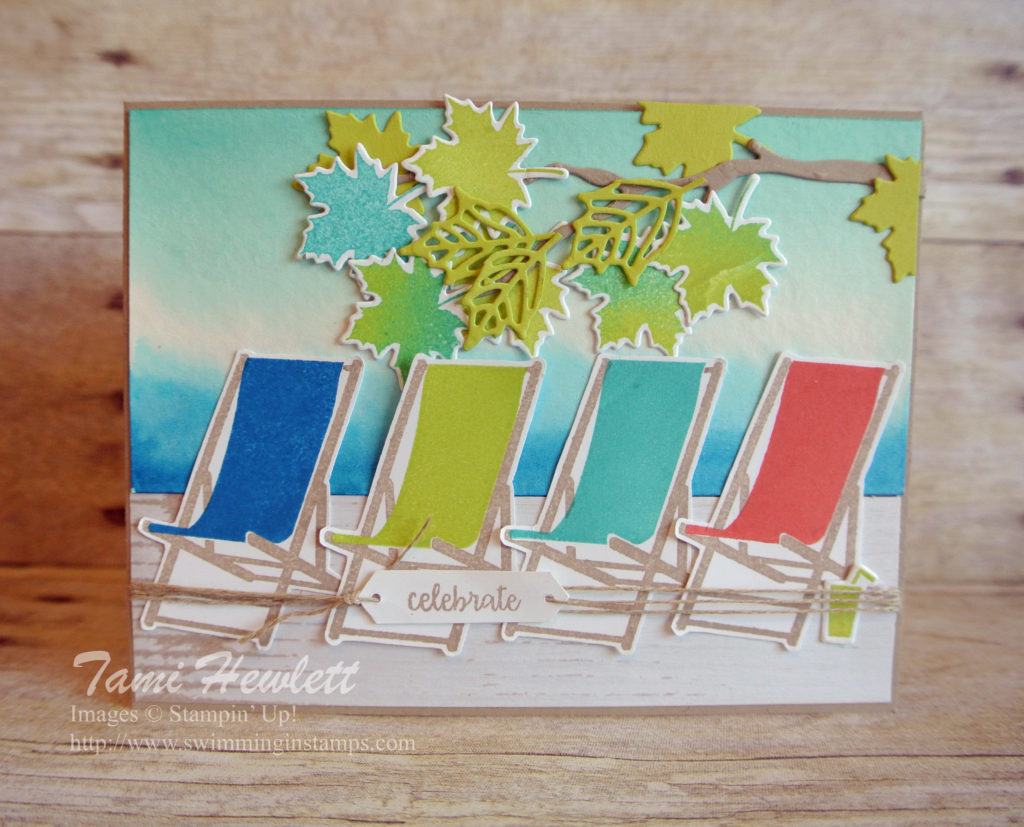 Supplies used on my card:
Did you earn Bonus Days Coupons in July?  Well, it's time to treat yourself and redeem them in August!  Enter the code(s) at checkout and watch you total drop!  Yeah!!!  Don't forget to use them up before August 31st.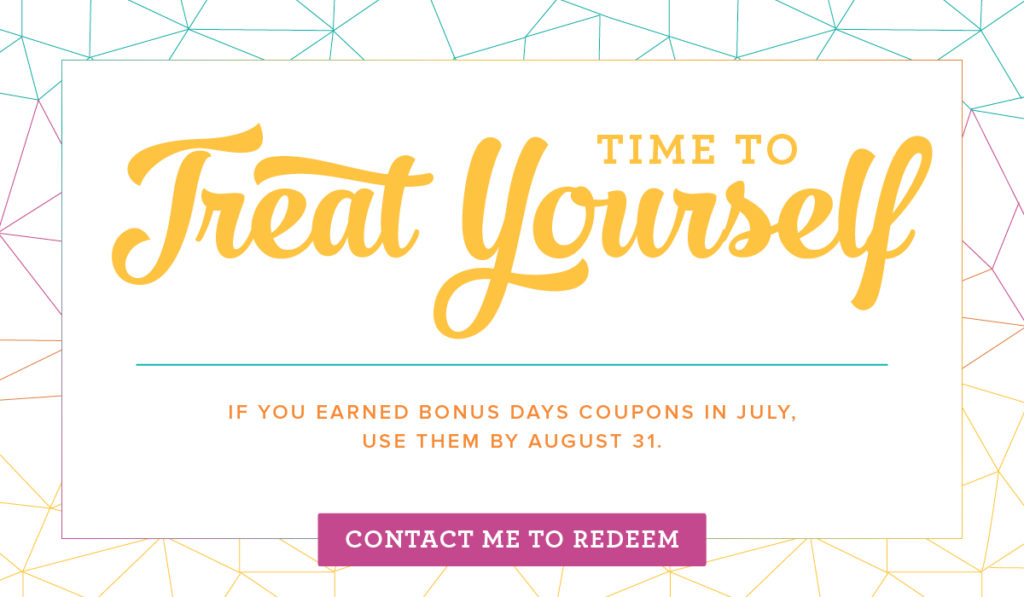 Have an awesome day, and hope you have time to do something creative.