My son is graduating from college!  We're so proud of him!!!  Oh my gosh, it seems like yesterday that I was bringing him to his first day of Kindergarten.  Look at that sweet little face.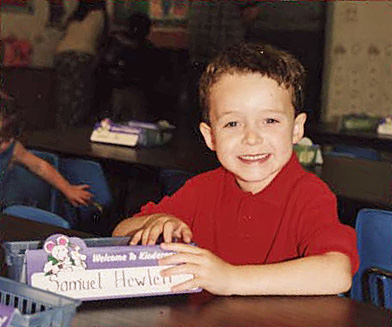 Now, he's graduating from California State University East Bay with a Bachelor of Science Degree in Kinesiology with an emphasis in Therapeutic Studies.  He has a job as a Physical Therapy Aid, and he's working towards acceptance to grad school with the goal of becoming a Doctor of Physical Therapy.  We just couldn't be happier for him.  This is something he's wanted for a long time, and worked very hard to achieve.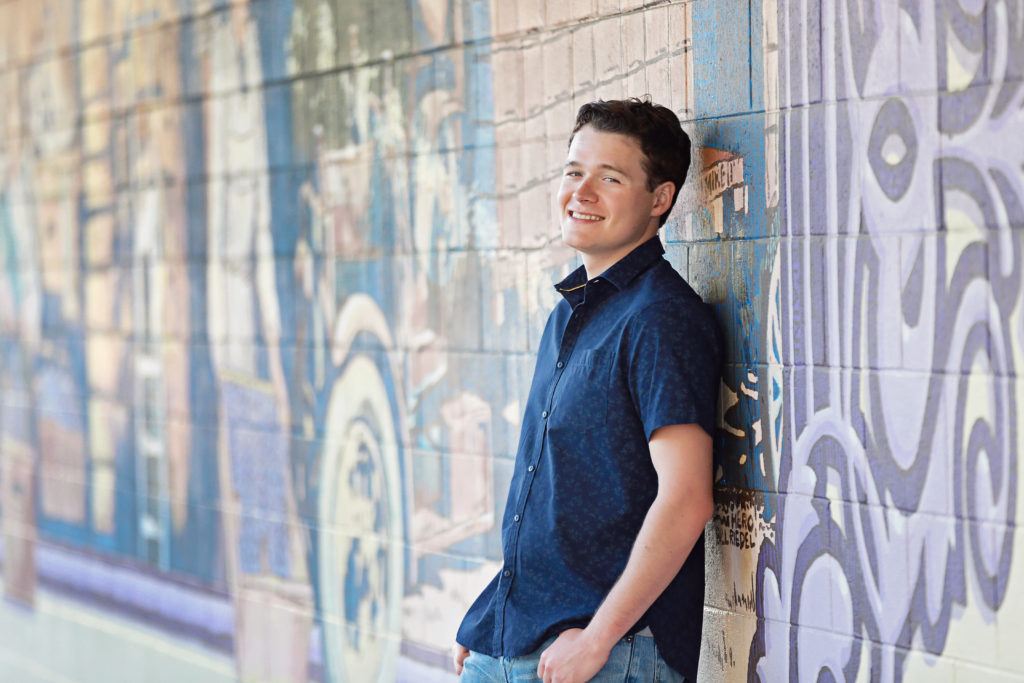 Of course, I had to make him a special card!  So I used the Banners For You stamp set and coordinating Bunch of Banners Framelits Dies for a bold message.  Then, I created a background with a fun watercoloring technique and vibrant colors.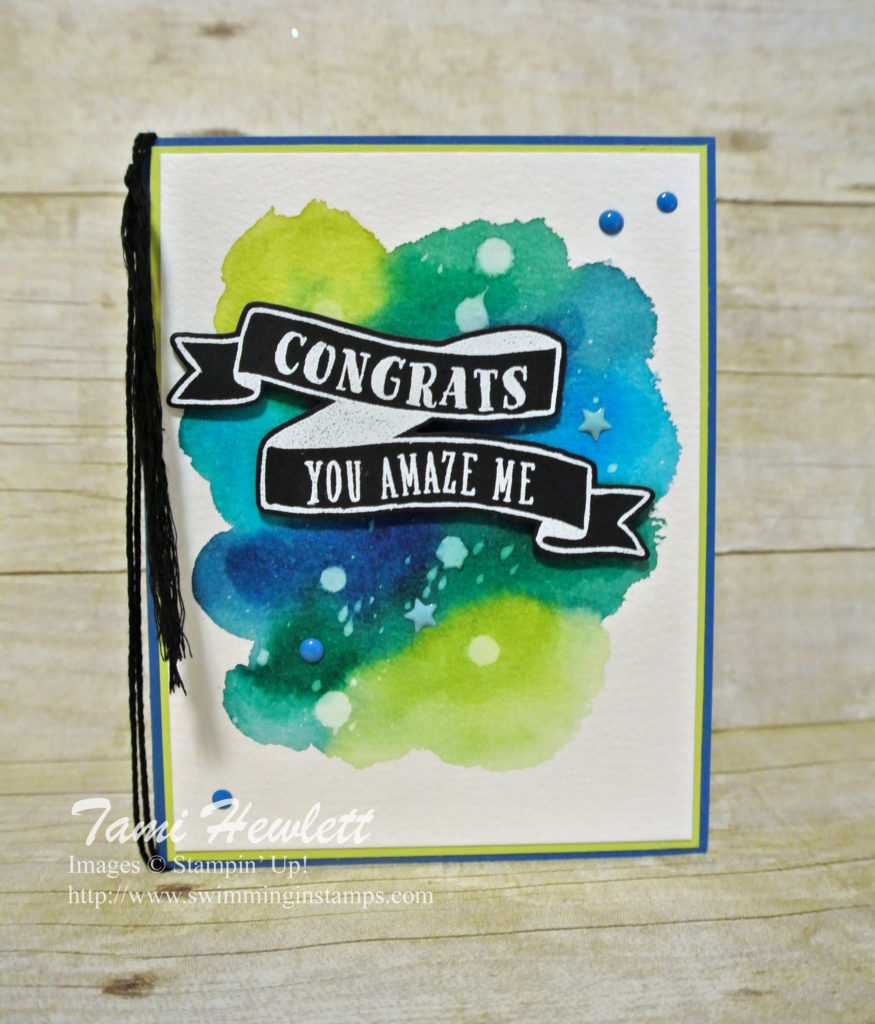 For the banner, I stamped the outline with White Craft ink and embossed it in white.  (Tip:  Use an embossing buddy on the black paper before stamping to remove any static and/or oils from handling the paper.  This will help prevent stray flecks of white powder sticking to the paper.)  Next, I stamped and embossed each sentiment.  The Banners For You stamp set has lots of saying to choose from.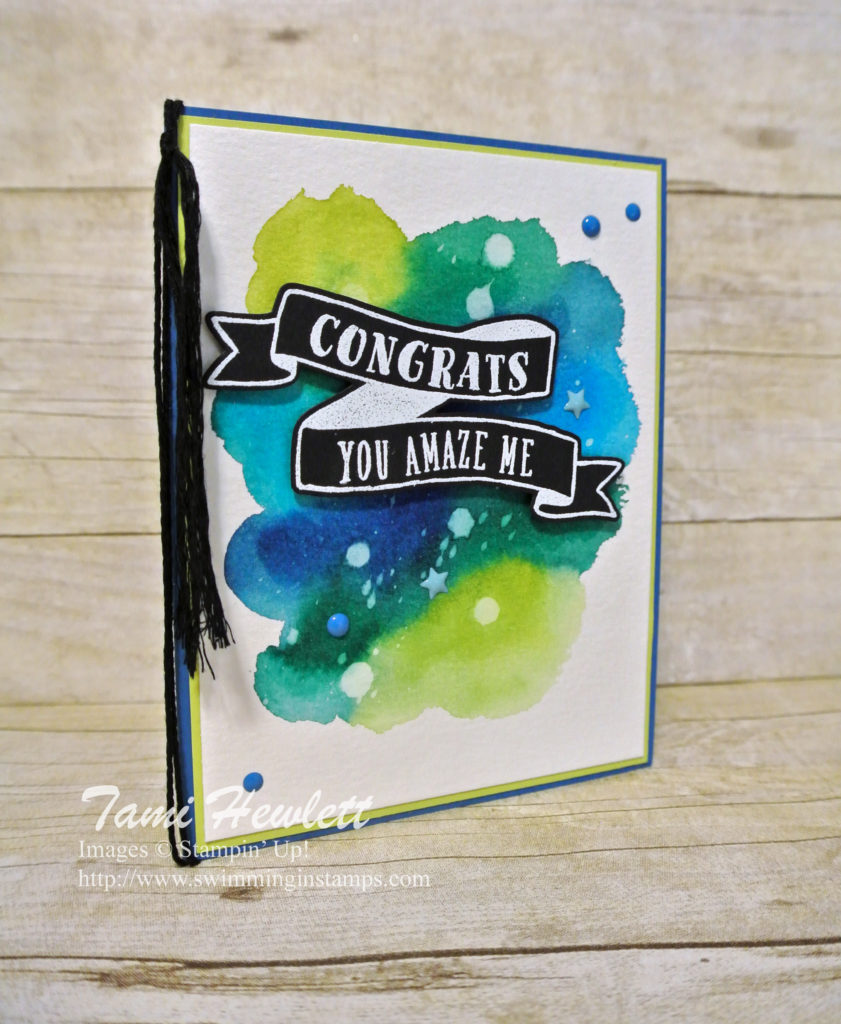 I created the background on watercolor paper with Stampin' Write Markers and Aqua Painters.  Since I promised some watercoloring tutorials, here's another one.  I'll guide you through step-by-step.  First, I took the brush end of four markers (Lemon Lime Twist, Tranquil Tide, Tempting Turquoise, and Pacific Point) and randomly colored them on watercolor paper.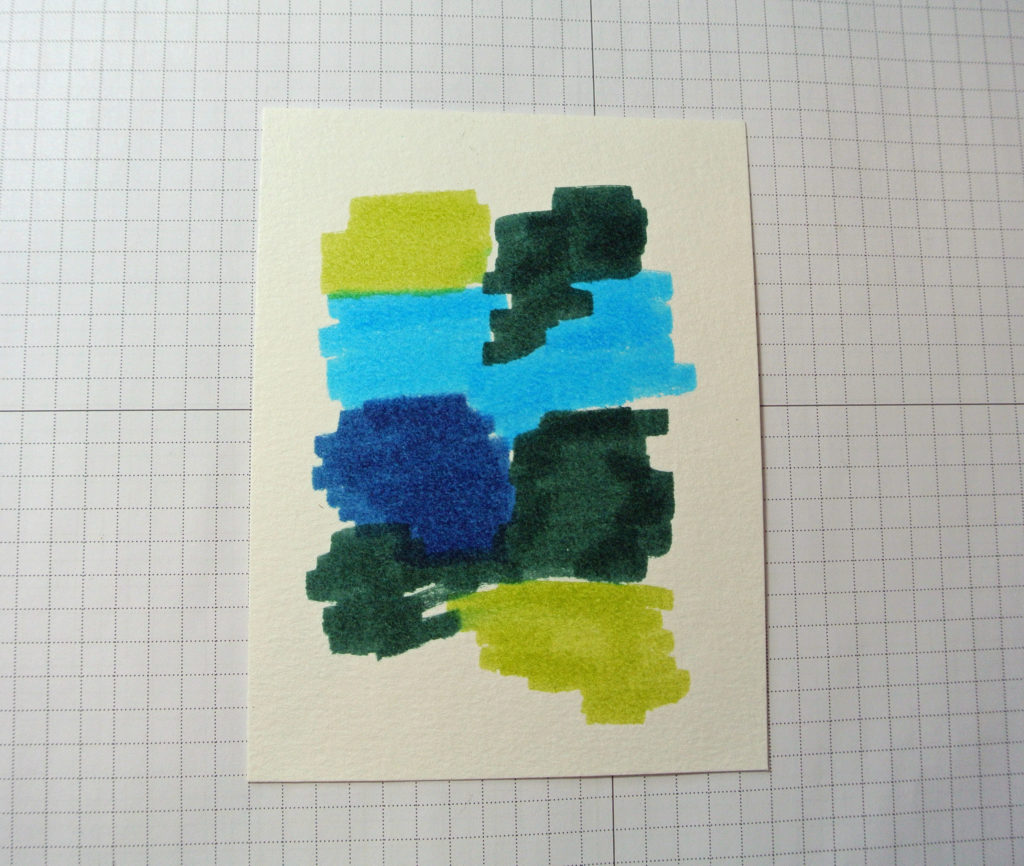 When you purchase Aqua Painters, you receive two sizes of brushes.  I used the larger brush filled with clear water.  First, I added water to the lightest color at the bottom.  I only barely touched the next color, because you can see that it starts to bleed easily.  I painted a little beyond the area where the marker ended and didn't use too much water, just enough to blend the colors.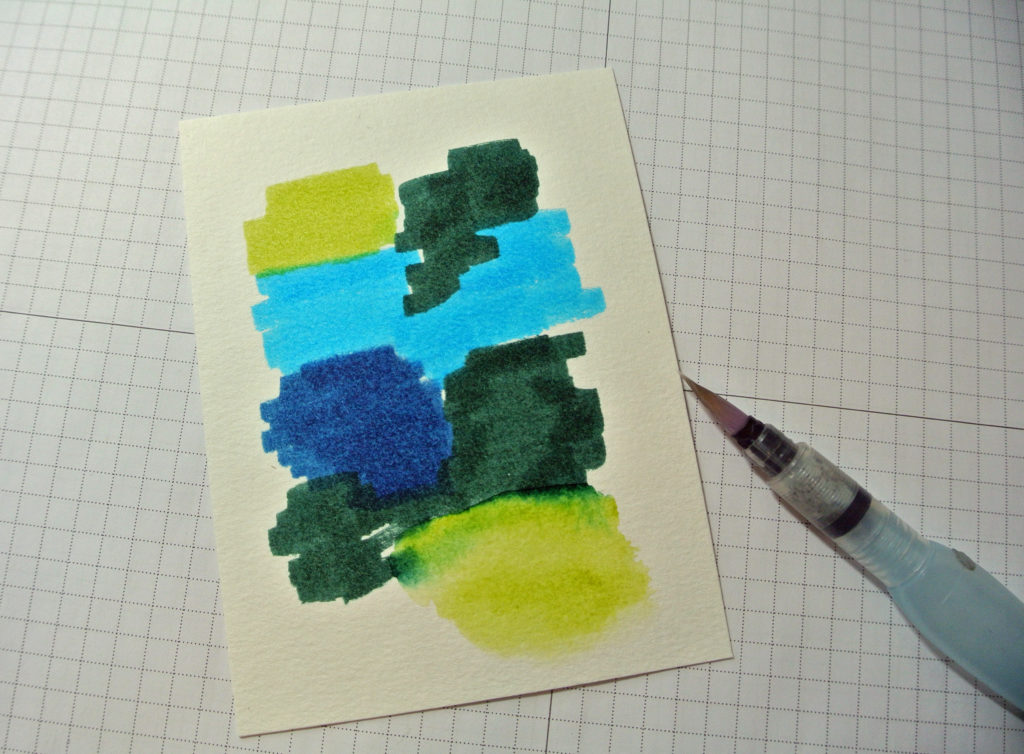 Next, I cleaned my Aqua Painter on a paper towel by squeezing water through it, and added water to the next color — Tranquil Tide.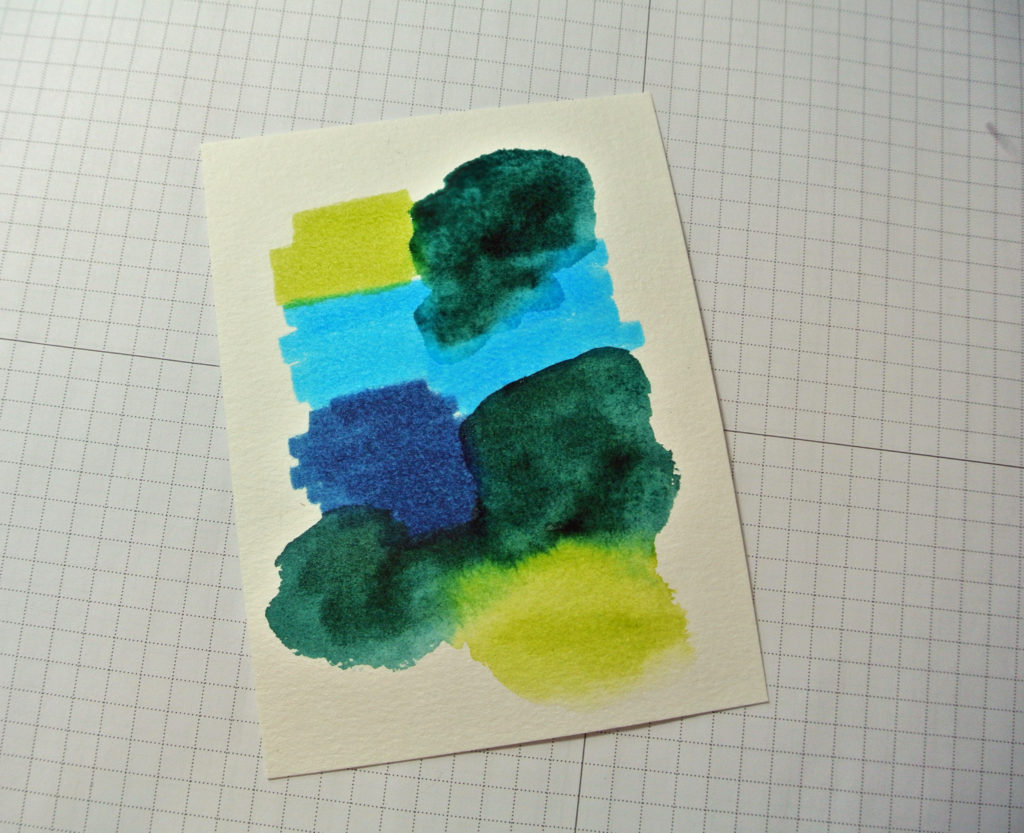 I cleaned my brush again, and proceeded to add water to the next colors, one at a time, until they were all blended.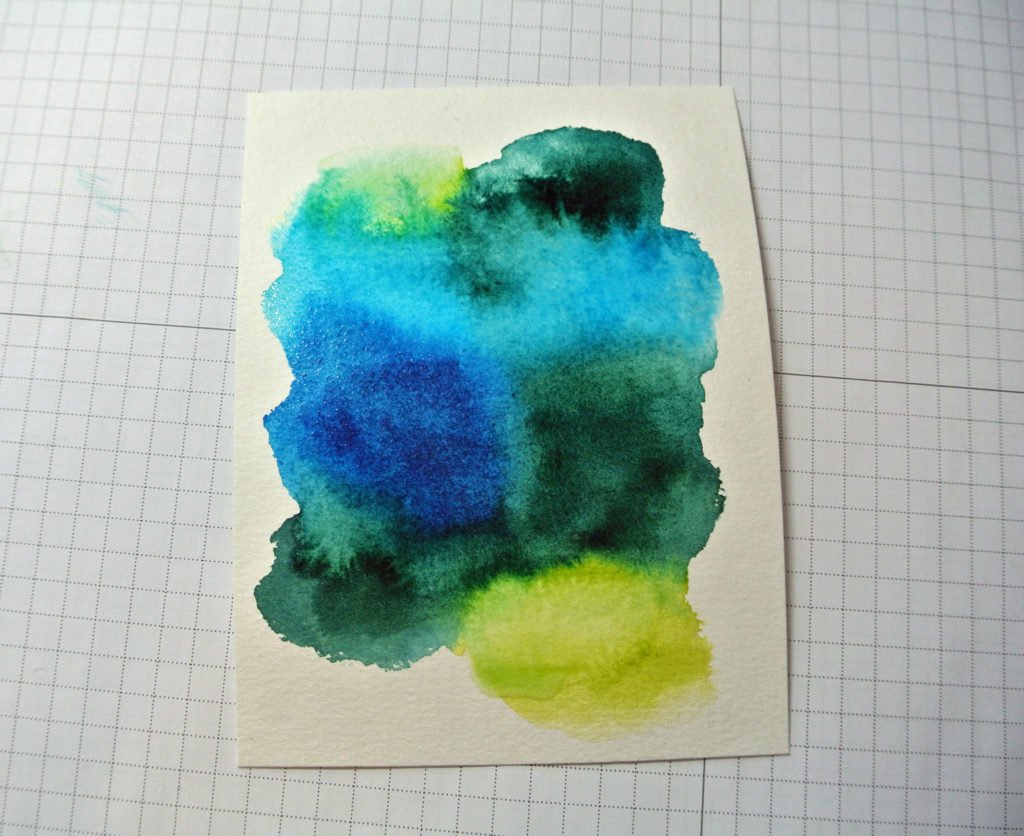 After letting the paper dry, I used a Bone Folder to whack my Aqua Painter and add water drops on the paper.  I counted to 30 and mopped up the drops with a paper towel.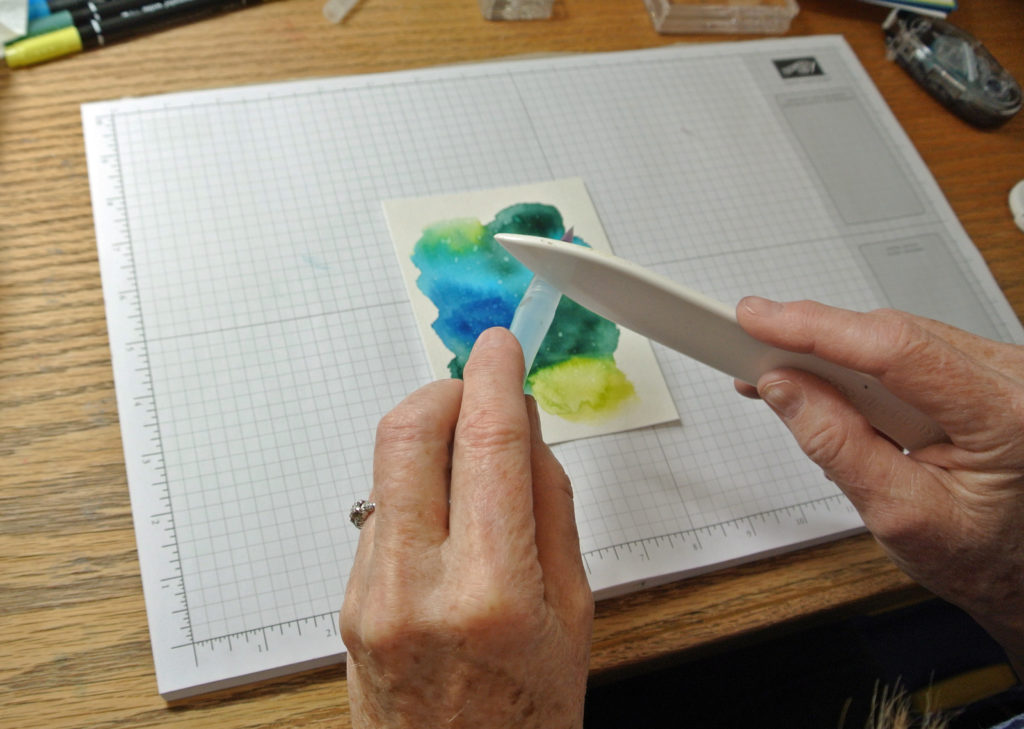 The water drops remove some of the color creating a beautiful speckled effect.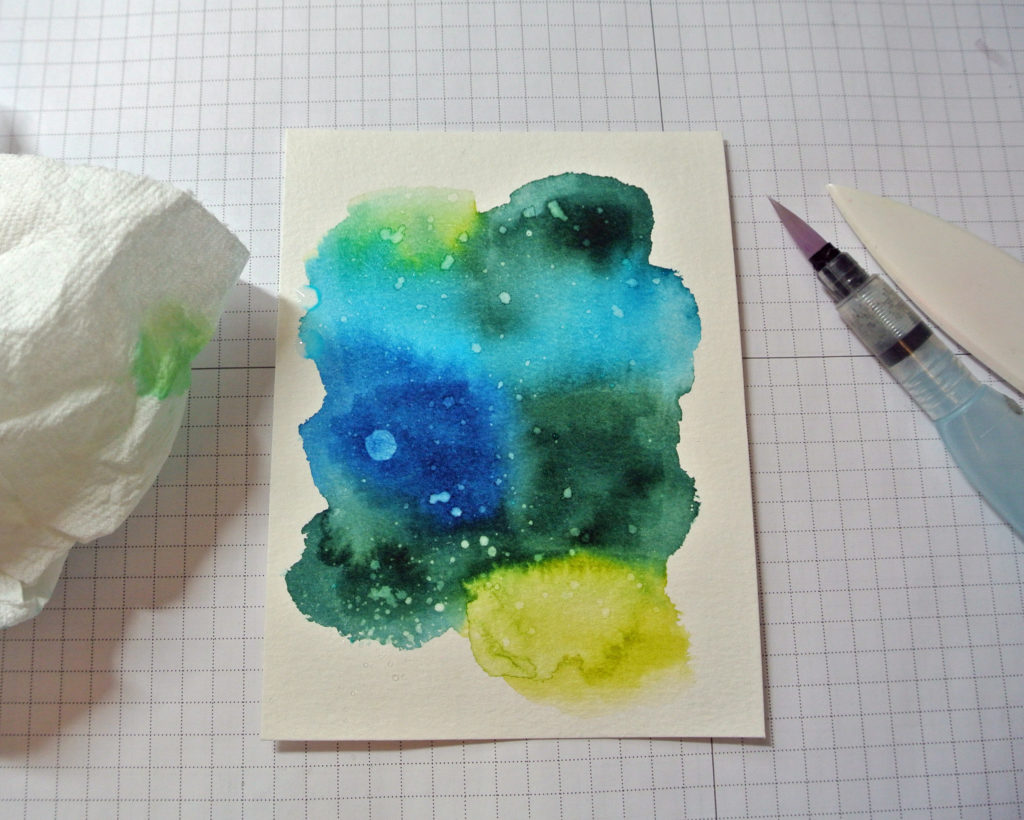 Another cool effect is to add ink splatters with the markers by flicking the brush end against the cap.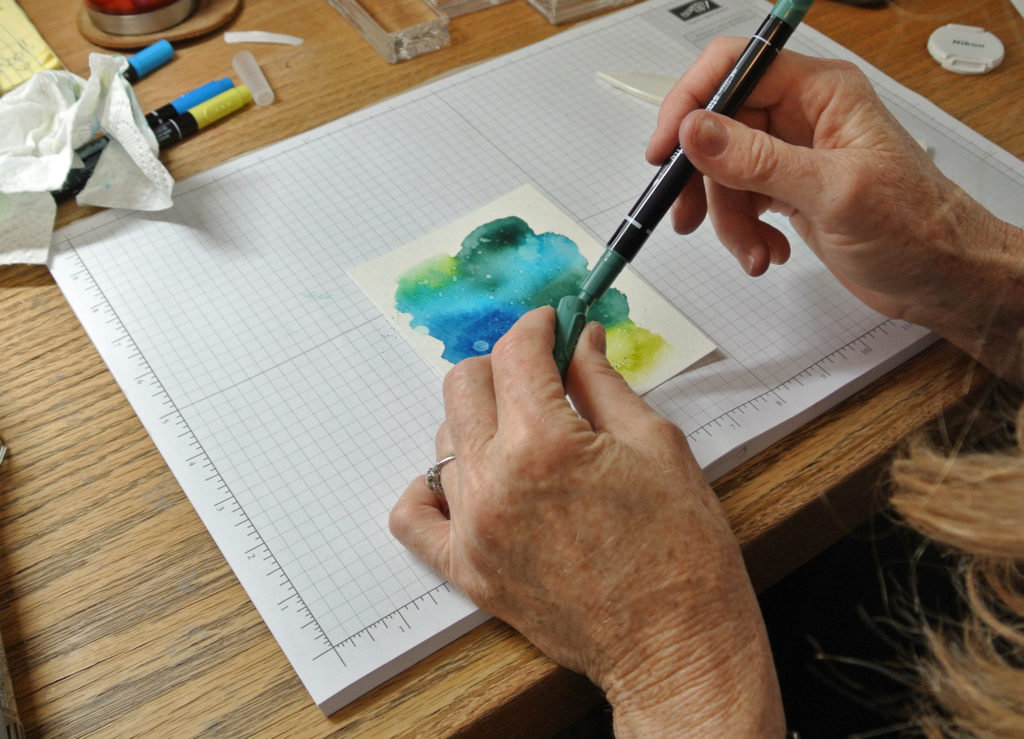 Next, I added a few Enamel Shapes to my card to emphasize the splatters.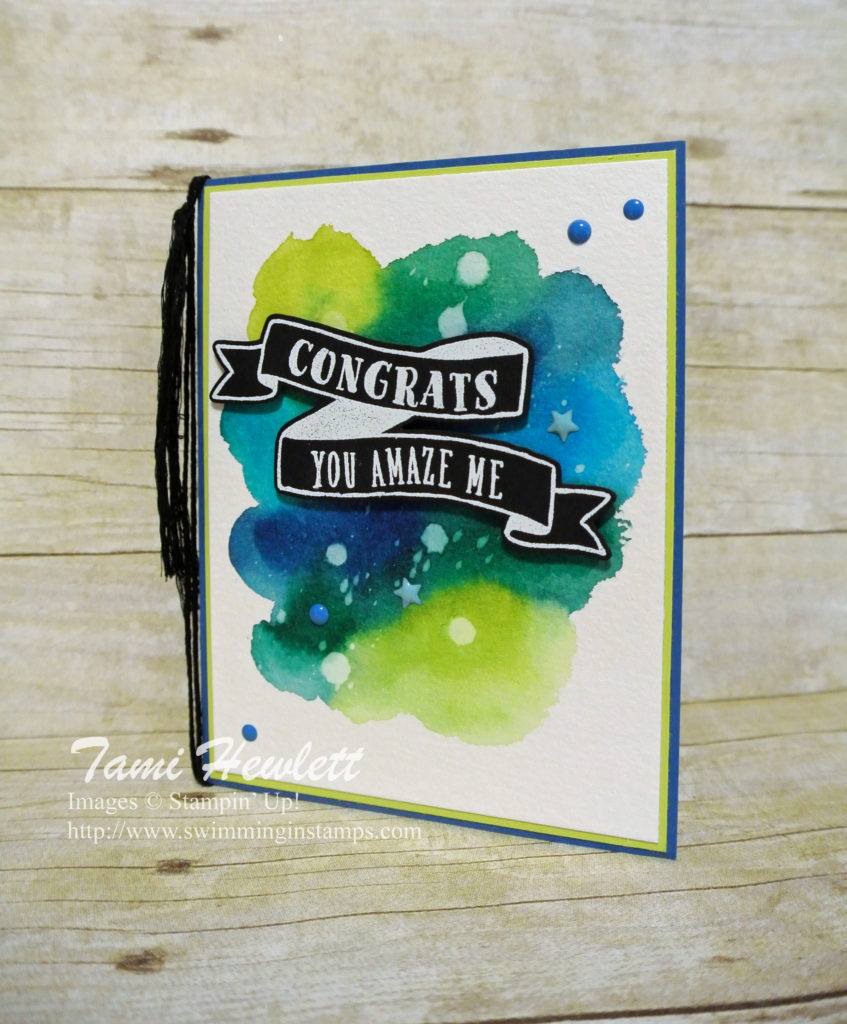 Finally, I wrapped some Black Thick Baker's Twine around the side and frayed the ends to create a graduation tassel.  Voila!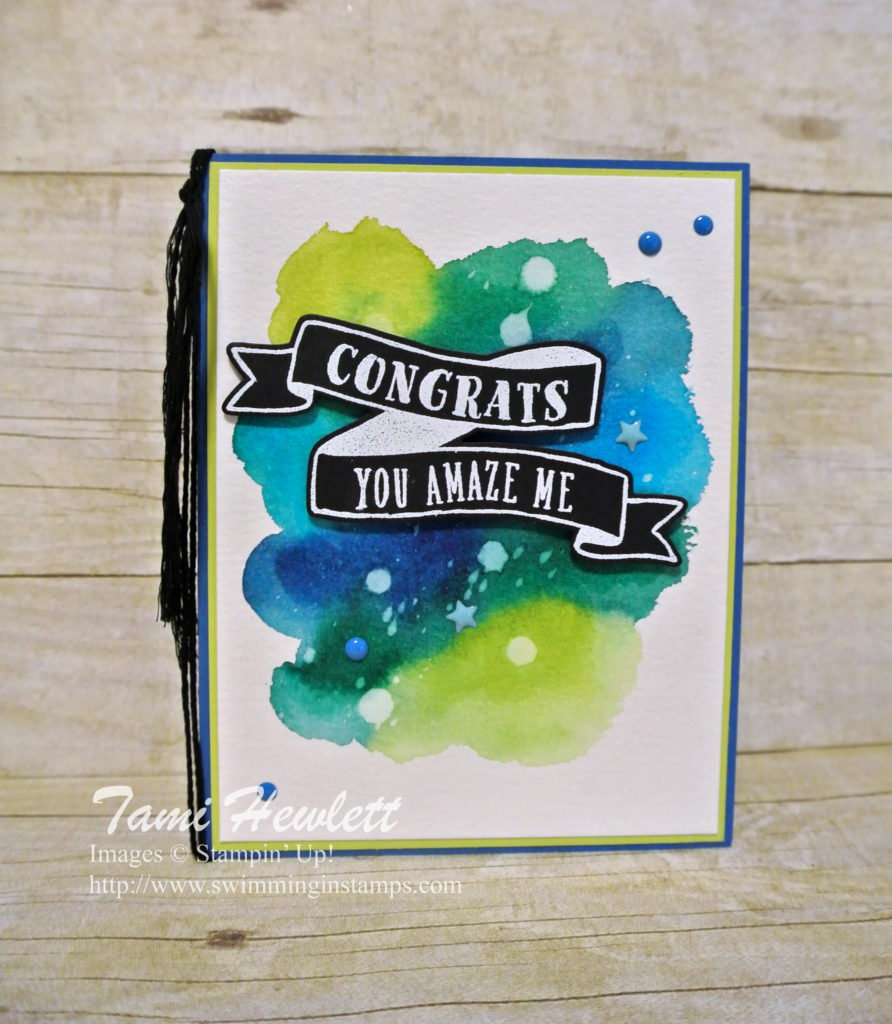 Supplies used on my card:
Have a wonderful and creative day.